An advertising agency does not just spend cool, exciting, and fun creations all day. Part of our work is strongly influenced by experience and craftsmanship. Working well, solving wildest space problems or, as in this case, working highly concentrated in 22 languages, of which only 3-4 are masterd.
Our graphics division is currently implementing a leaflet in 22 languages ​​for bibi® Babycare. We're supporting the Swiss manufacturer of baby products since three years in creation and implementation in packaging and design of products, below-the-line, POS, marketing materials and advertising.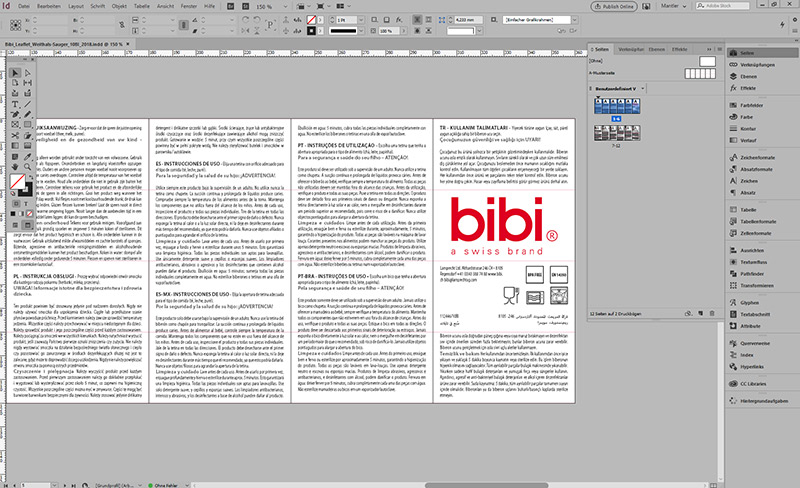 Flyer design in 22 languages
Printed product Leaflet
For the international distribution of a bibi® product, the product leaflet (user manual) requires an illustration in 22 languages. Setting languages ​​such as Russian, Chinese, Hebrew or Arabic necessiate a particularly precise and careful execution. With a lots of experience, our graphic designers also integrate languages ​​such as Hebrew and Arabic – spelling from right to left – flawless and accurate. The leaflet in its format of 60 x 15 mm is 12-page with spiral fold and X-break the product enclosed.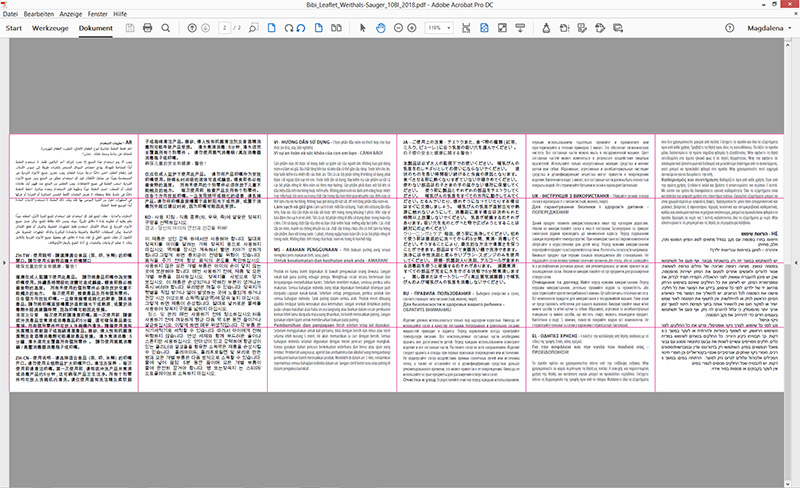 The brand bibi® Babycare
bibi® was founded in 1938 and is a Swiss brand owned by Lamprecht corporation. The baby products manufactured in Regendsdorf (Canton of Zurich) are distributed worldwide. bibi® is the only Swiss producer of baby's dummy and Switzerland's market leader in the section of ​​babycare for pacifiers and baby bottles.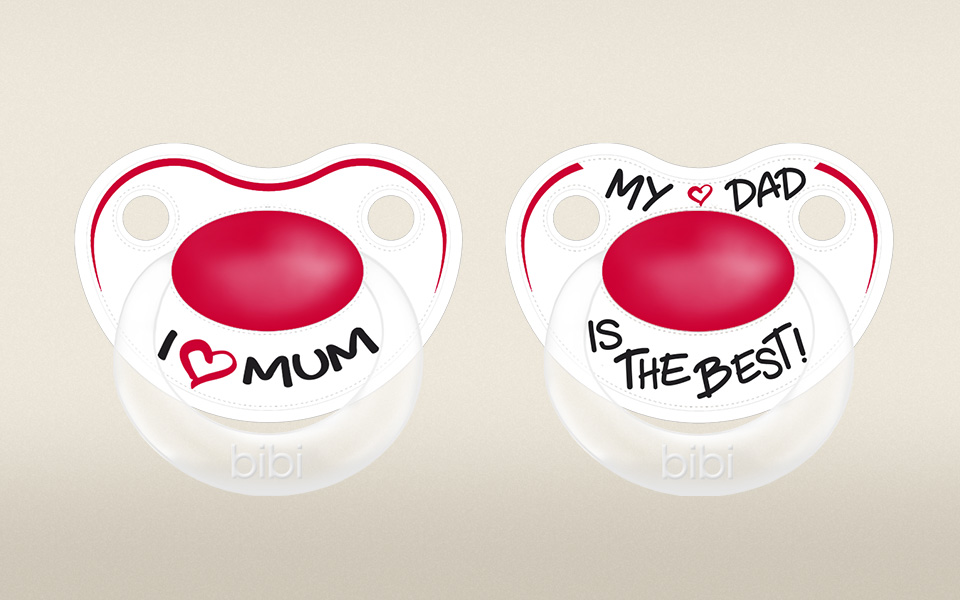 iService is supporting bibi® Babycare since 2015.
With the beginning of the cooperation, we are involved in the most marketing-relevant areas and contribute our part to the brand design and positioning – including product launches, co-development of new offers and an extensive trade fair presence.
More informations: https://www.iservice.at/project/bibi-babycare/
iService projects in detail