As a long-standing partner of M·A·C Cosmetics, we also designed a series of graphic elements for the M·A·C Locked Kiss Ink Pop Up Store. This exclusive event took place from 2 to 4 March 2023 in the renowned location Herrengasse 1-3, 1010 Vienna.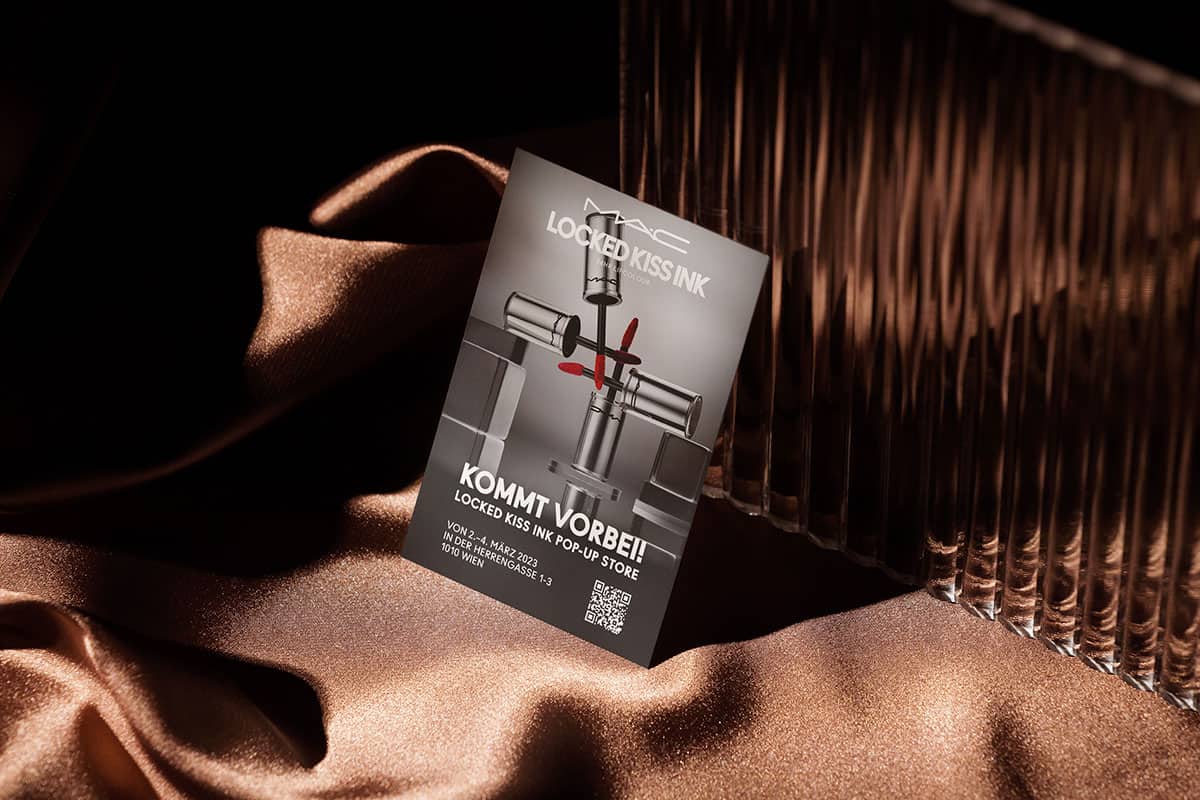 M·A·C Locked Kiss Ink Pop Up Store
Our attention was focused on the elaboration of various graphic elements, including logo stickers, the design of the flyer taking into account different motifs and requirements, and an impressive gobo projection. This technique made it possible to project prefabricated panels with motifs or logos using light, thus creating an impressive visual experience for visitors.
The realisation of the graphic design for the M·A·C Pop Up Store beautifully demonstrates how our graphics team can capture the identity of a brand and translate it into an impressive presentation. Our long-standing partnership with M·A·C Cosmetics allows us to implement more unusual productions that are still on-brand – original without violating guidelines.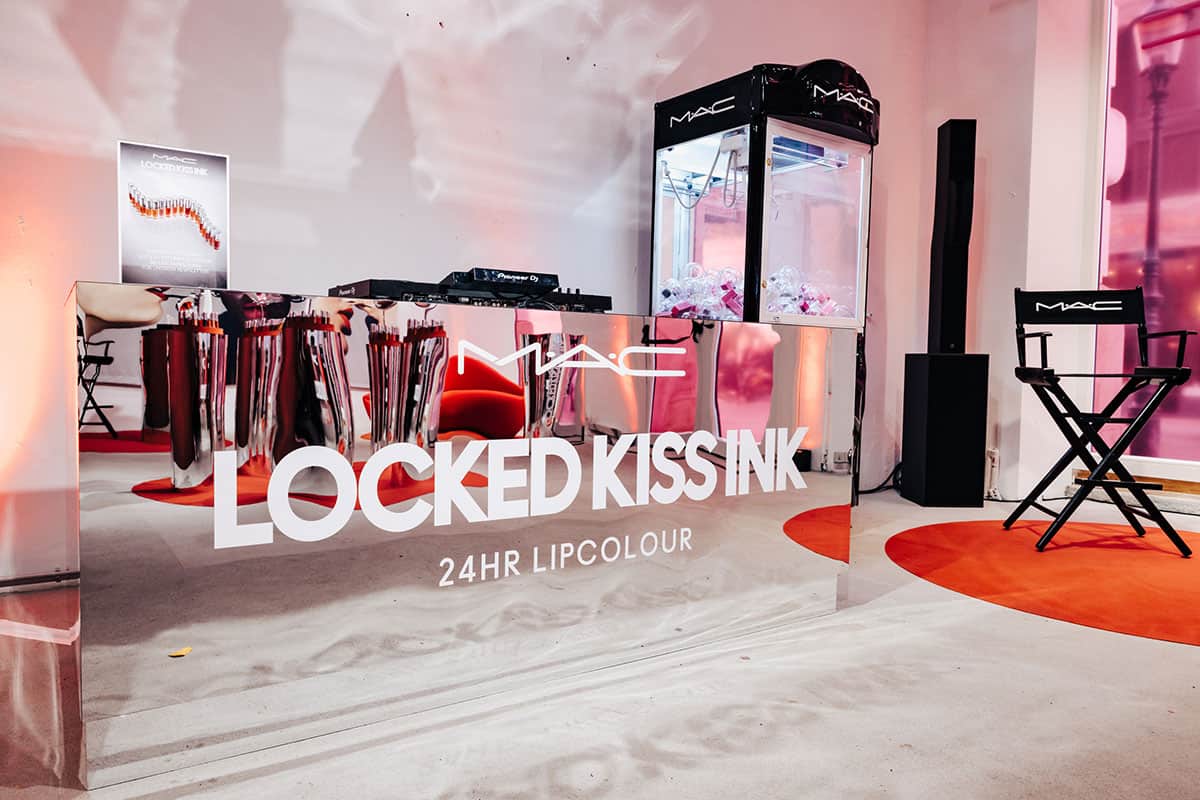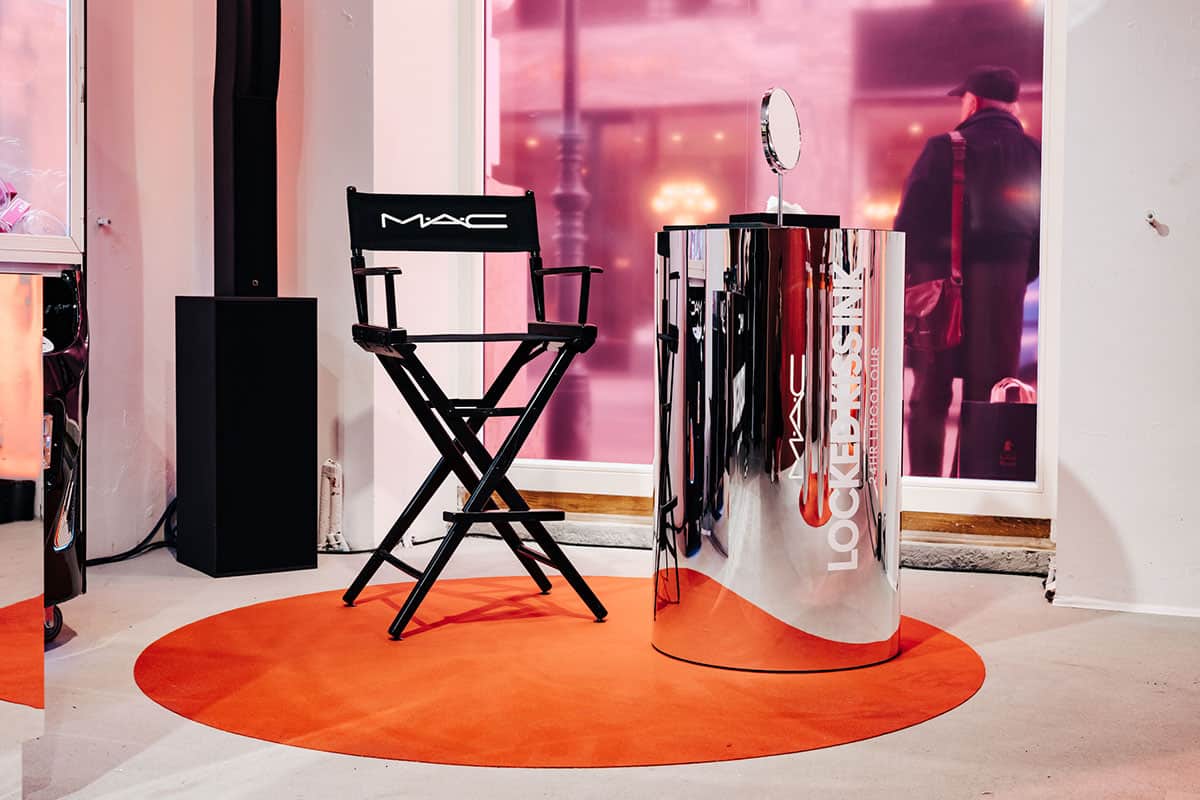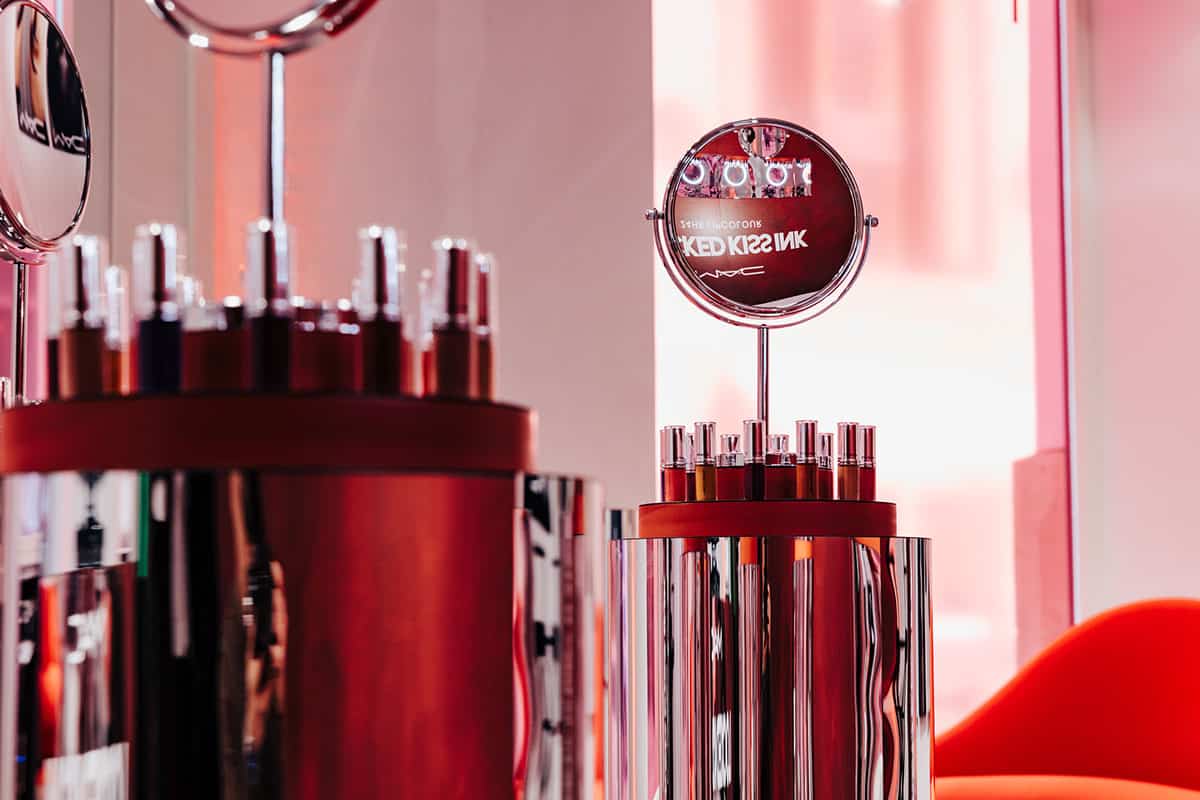 iService & M·A·C Cosmetics
iService supports M·A·C Cosmetics in brand management in Austria and Switzerland.