Services: Relaunch & responsive redesign website, corporate design, user experience, customer journeys, integration of event calendar, global search function, password-protected subpages for internal communication including administration, map for cross-border partner search, SEO
iService wins the Europe-wide tender for the European funding programme of Interreg Alpine Space, which supports innovative projects in an area of 80 million inhabitants.
The requirements for us were to realise a complete relaunch of the website including the project-database and all tools such as a calendar, blog and multi-editor system – in which around 120 projects can maintain their data – for the funding period 21 – 27. This also included the transfer of previous funding periods as well as harmonisation into a huge knowledge database of funded projects.
The special challenge for us was to bring together the enormous amounts of data in the first step and to manage them in the following step in such a way that this extraordinary knowledge of all projects, which is to be built upon, can be completely found and retrieved at any time. And this applies not only to projects from all past funding periods, but also to all current and future funding periods.
We have created a separate login area for targeted communication of content-related information. This can also be used by individual programme bodies in the backend for the administration of the total funding amounts of 107 million euros.
With a representative map, we also enable and simplify the cross-border search for partners for all applicants. This makes it the helpful basic tool, as all Interreg projects require partnerships from different countries for programme participation.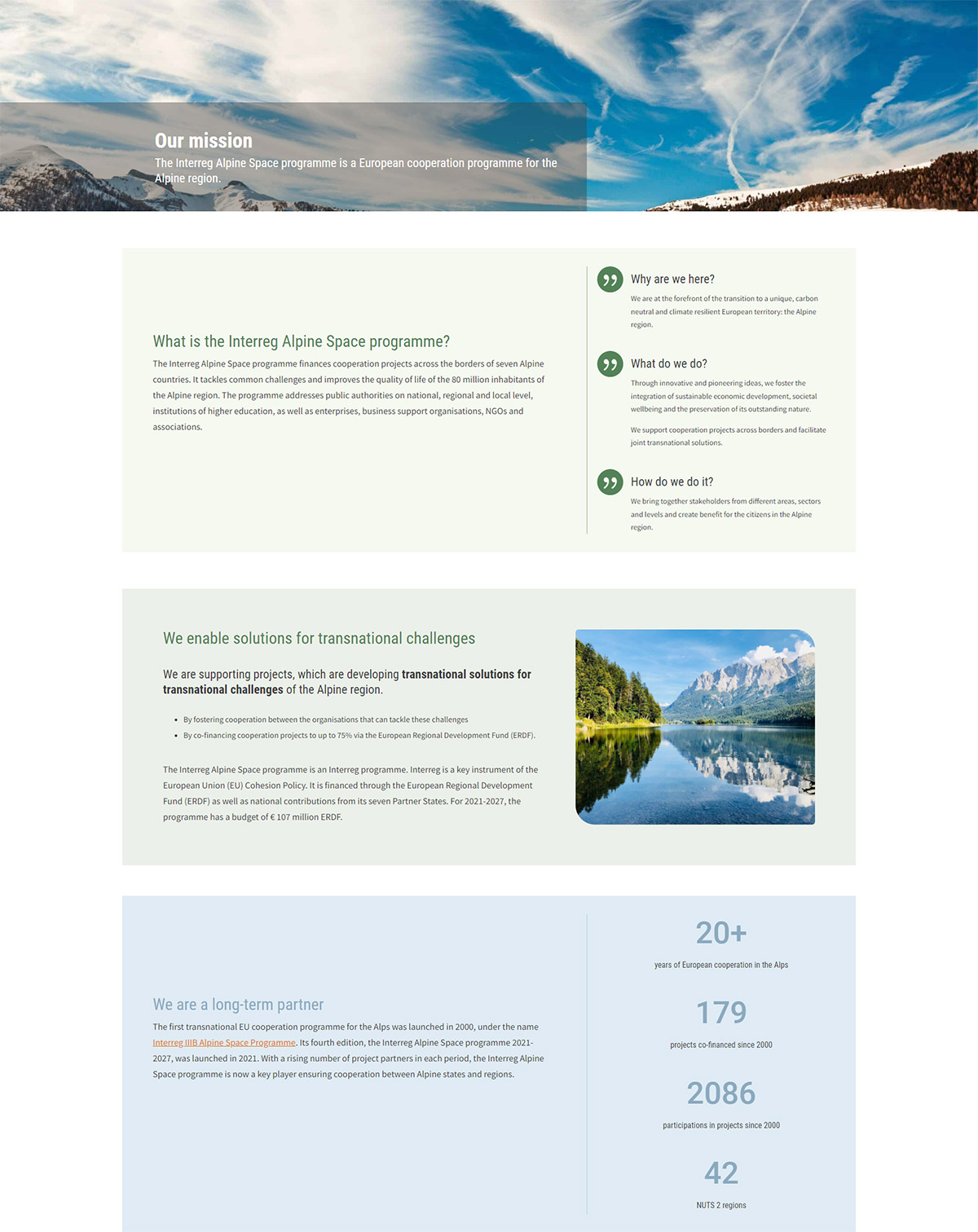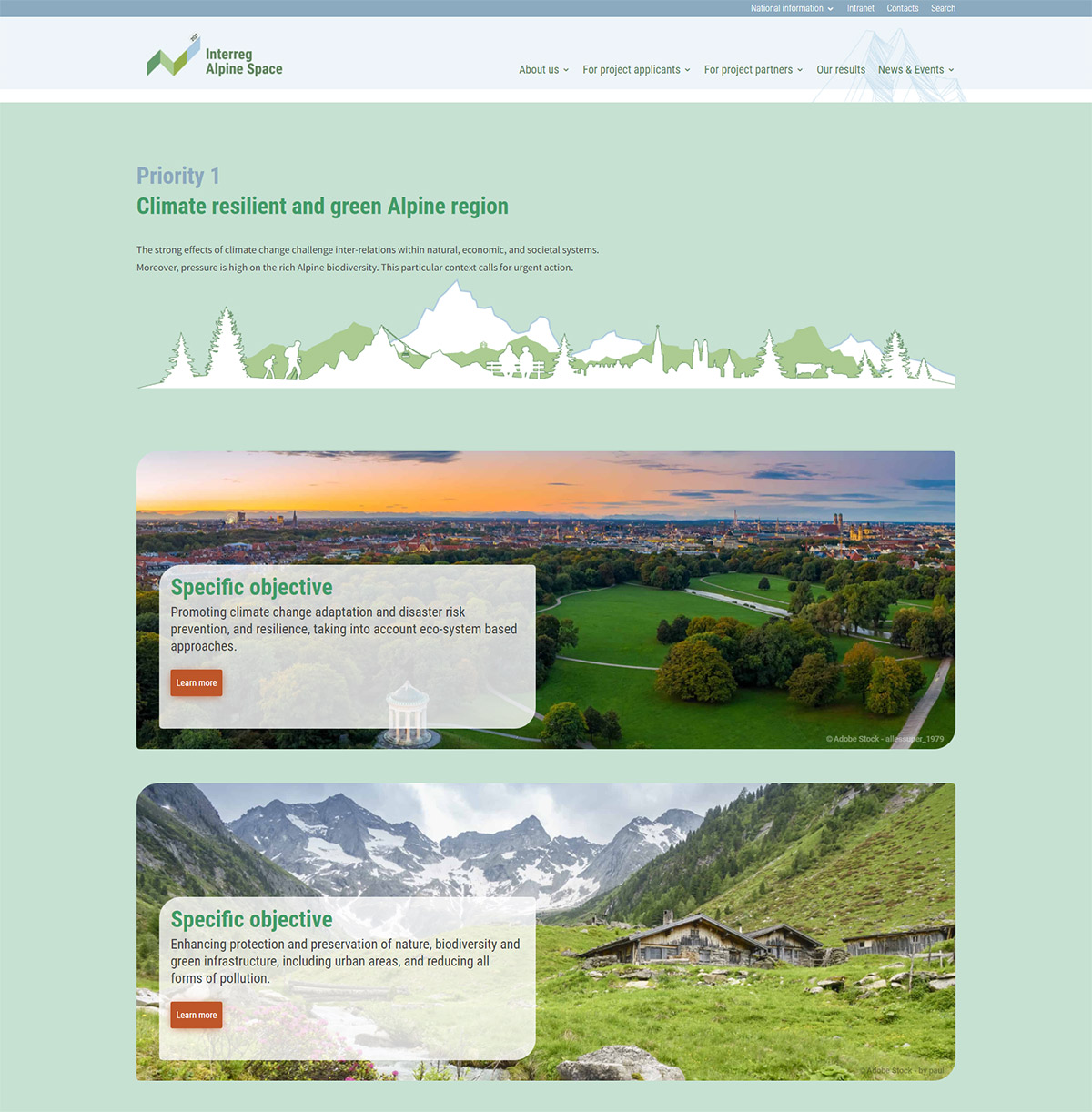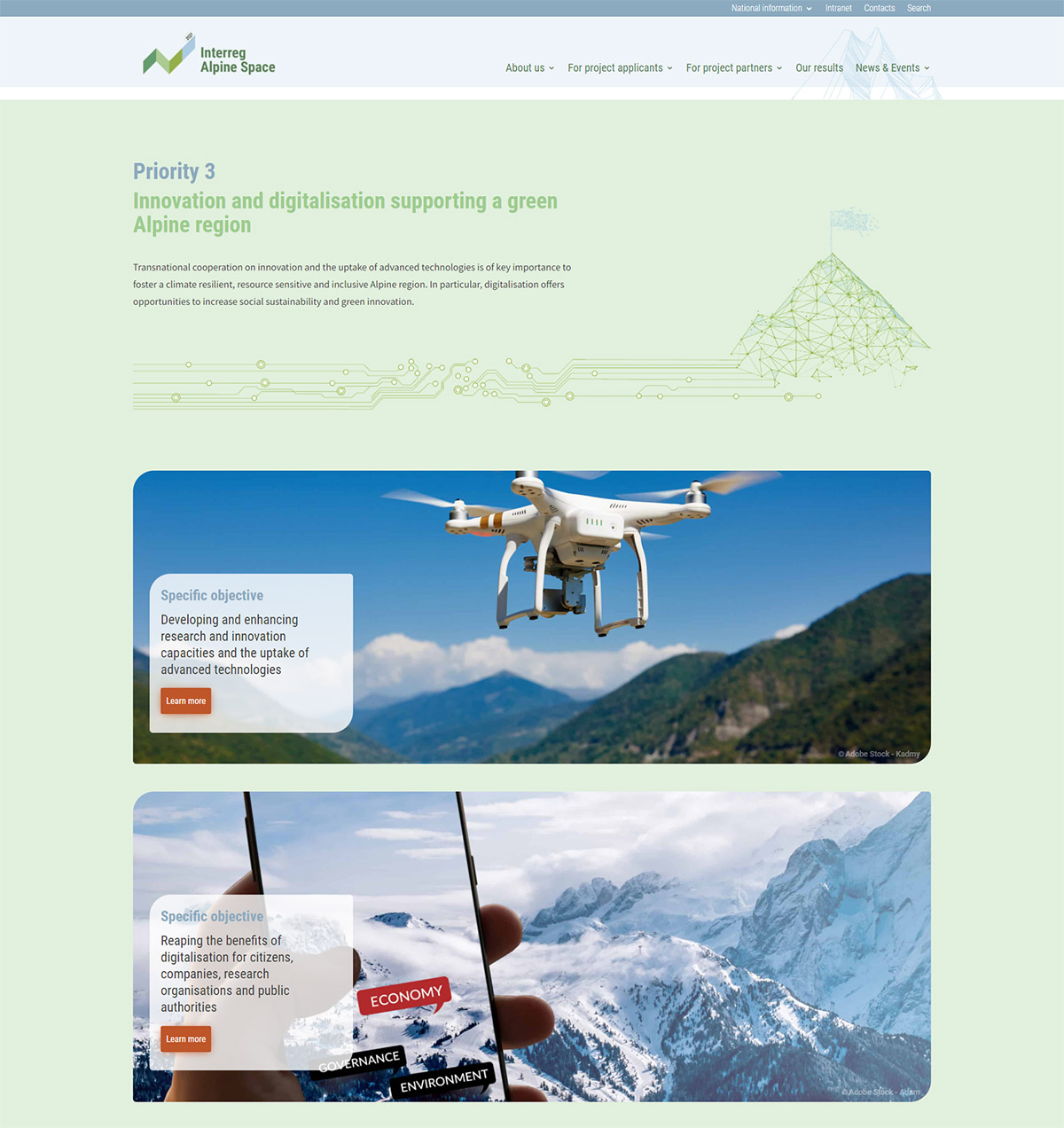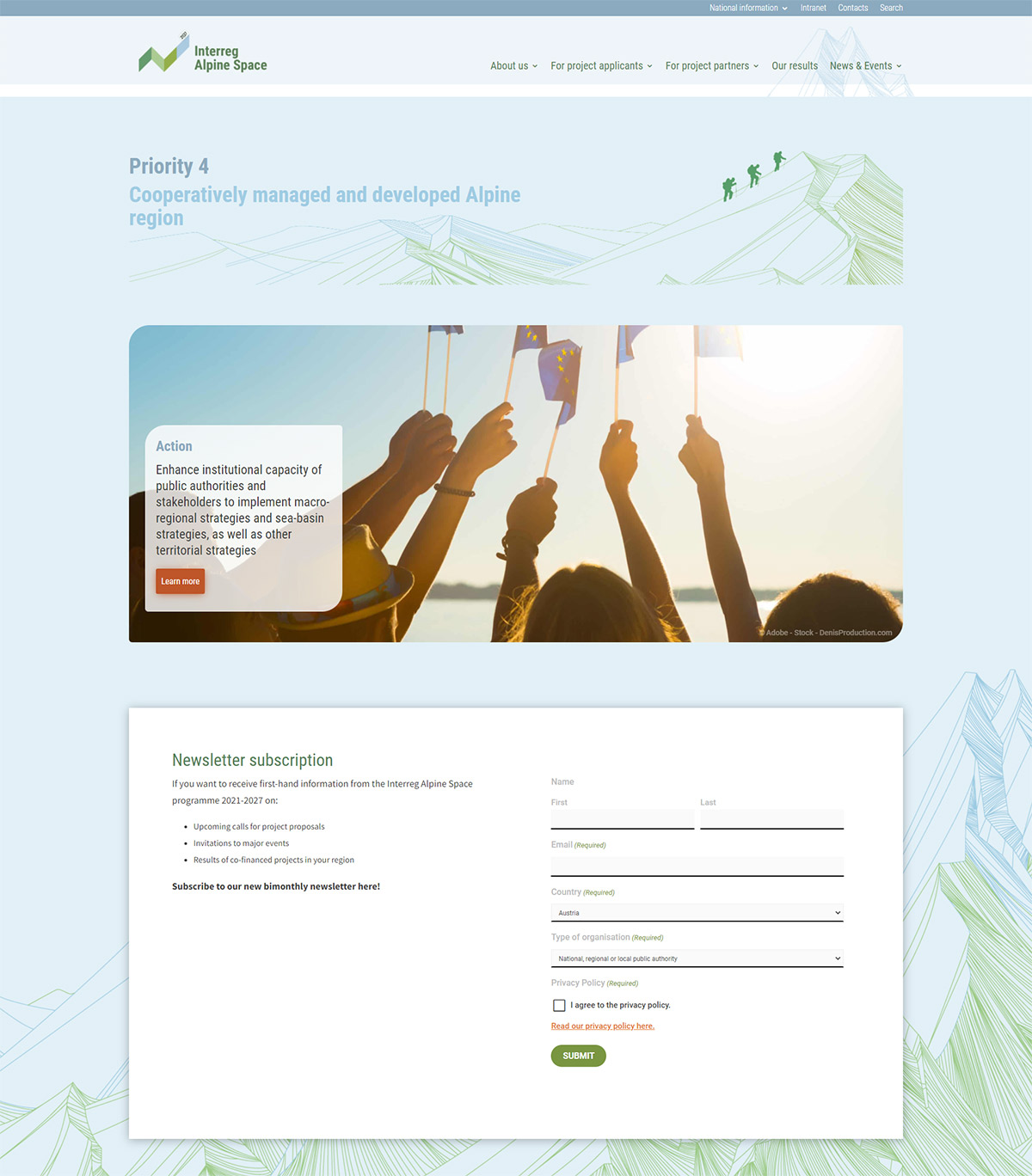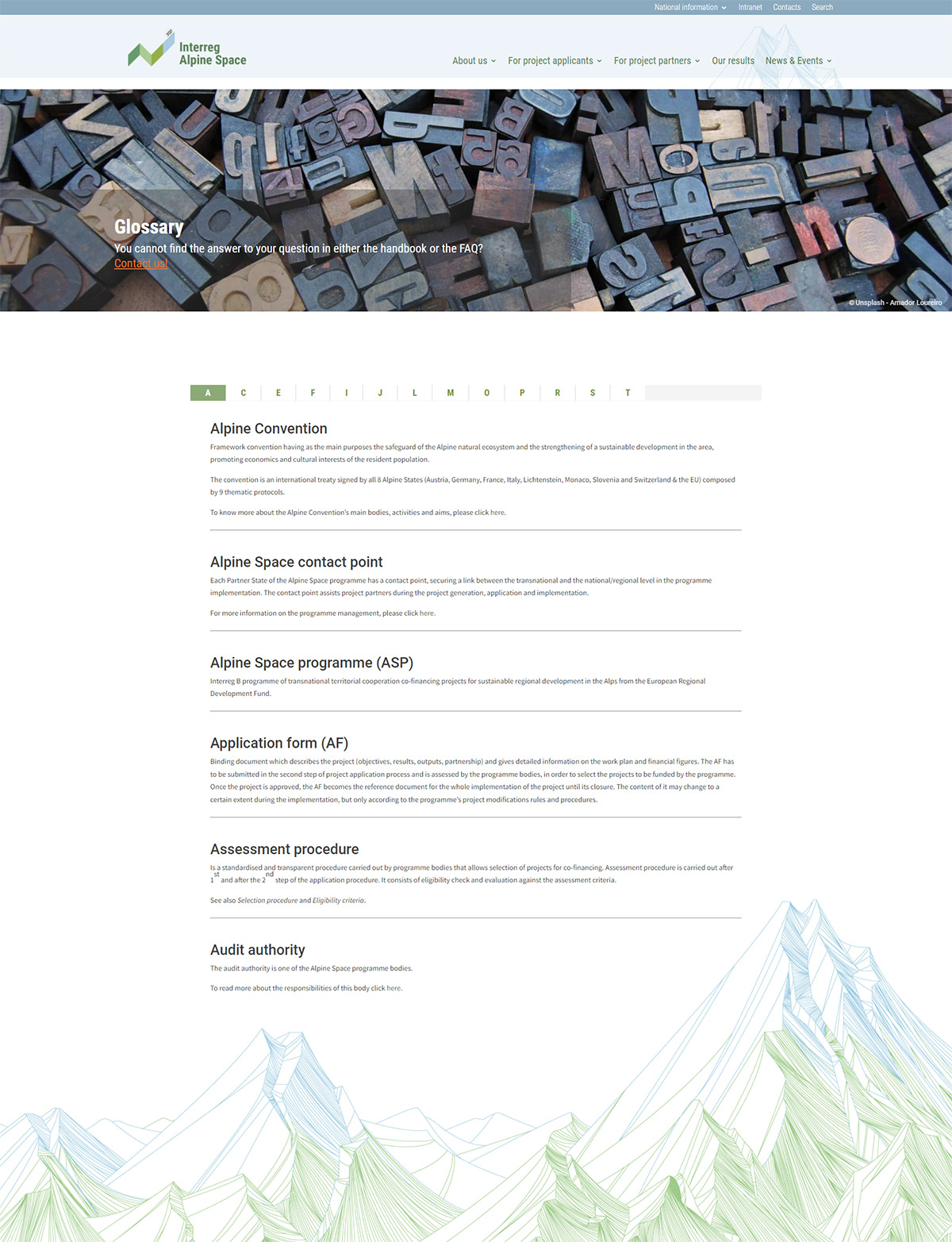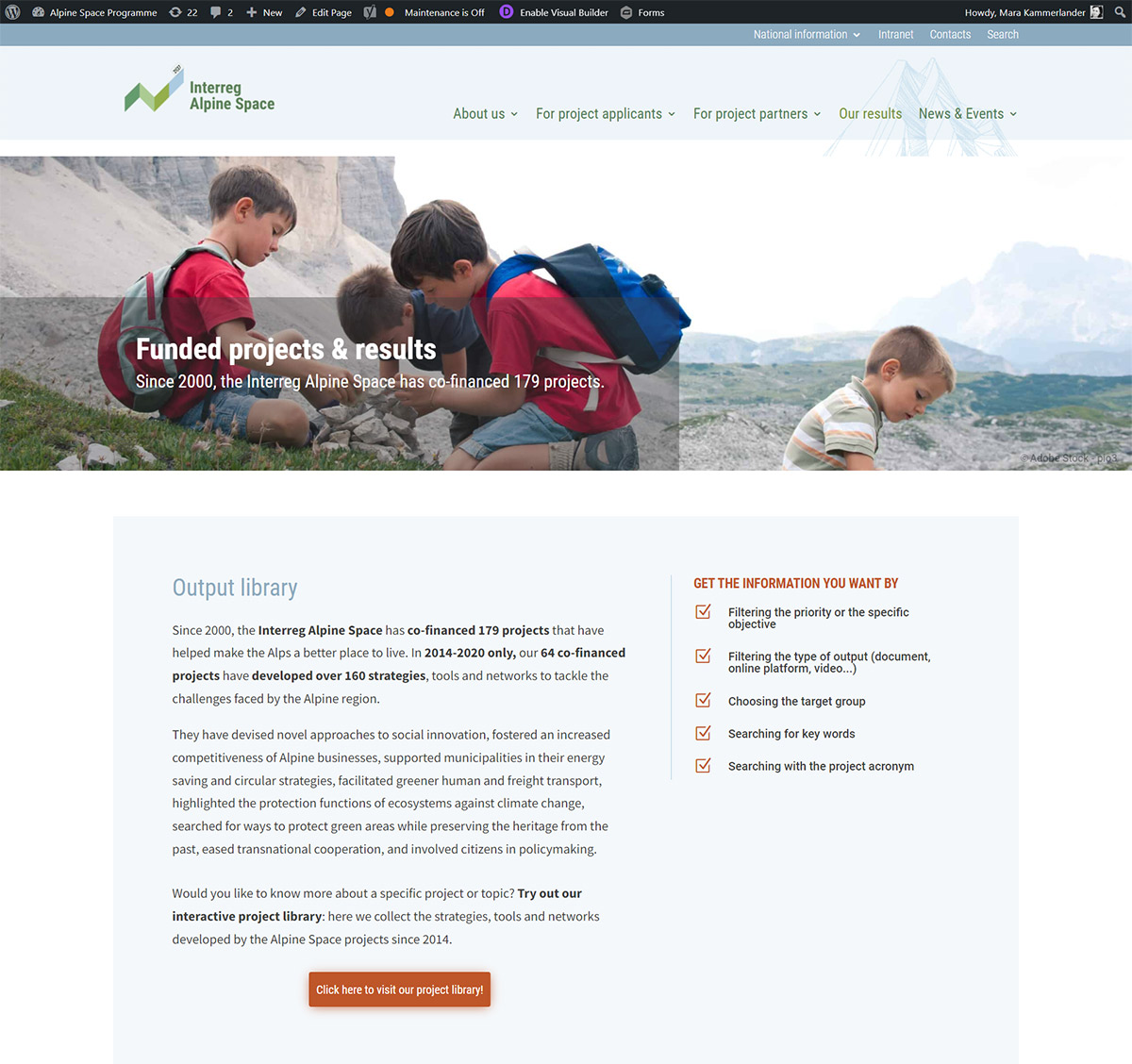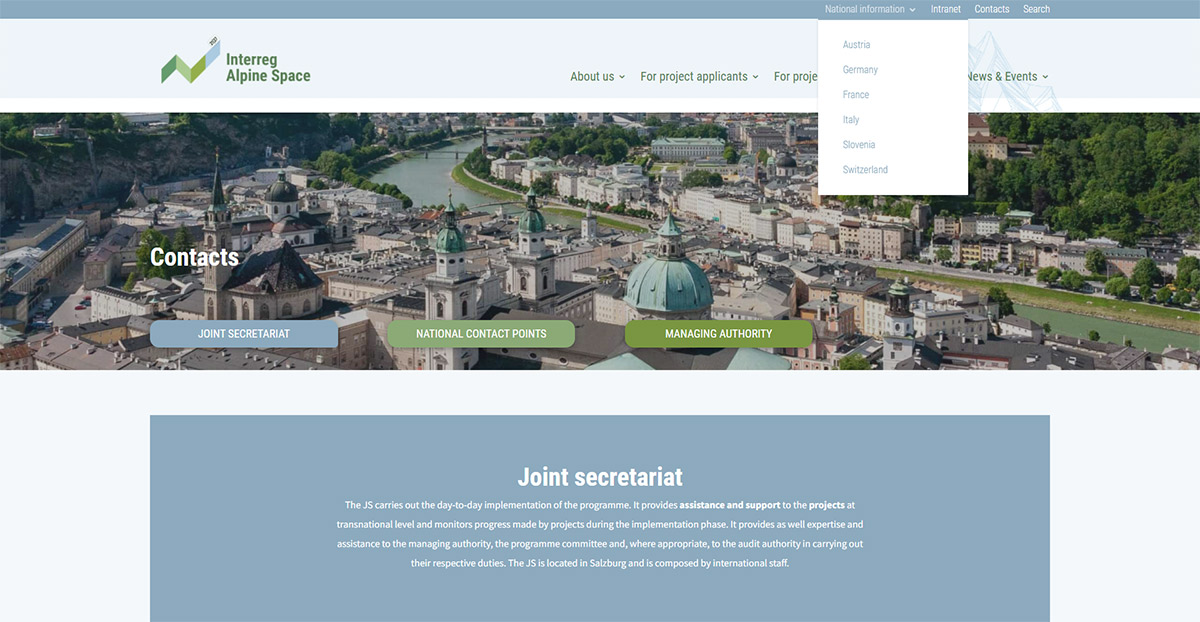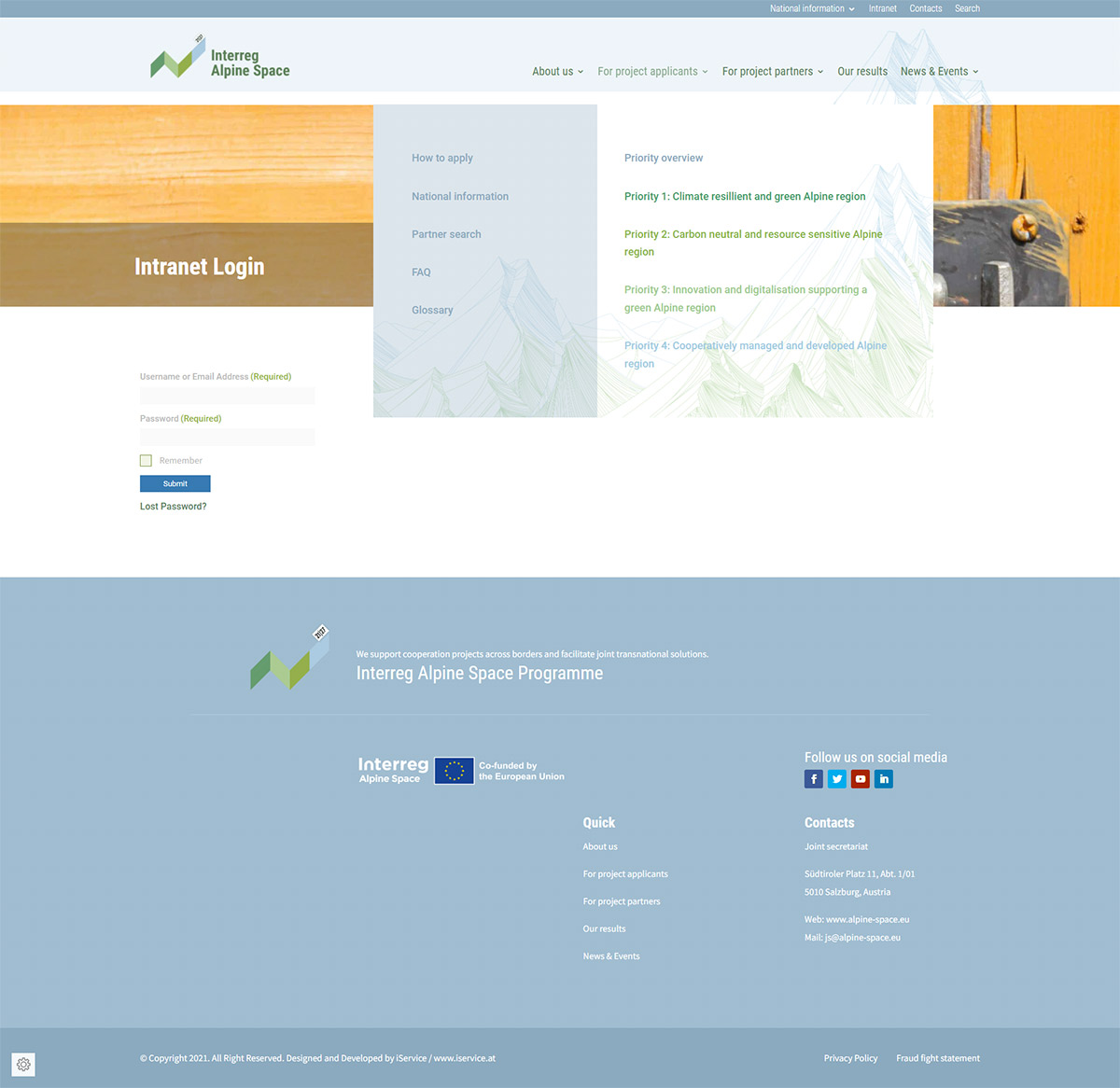 Interreg Alpine Space programme
The Interreg Alpine Space programme finances cooperation projects across the borders of seven Alpine countries. It tackles common challenges and improves the quality of life of the 80 million inhabitants of the Alpine region. The programme addresses public authorities on national, regional and local level, institutions of higher education, as well as enterprises, business support organisations, NGOs and associations.