The graphic team of the agency iService is currently preparing the launch of a campaign for ORIGINS Switzerland. ORIGINS "Clear Improvement" will launch a new Honey Charcoal Mask in mid-October.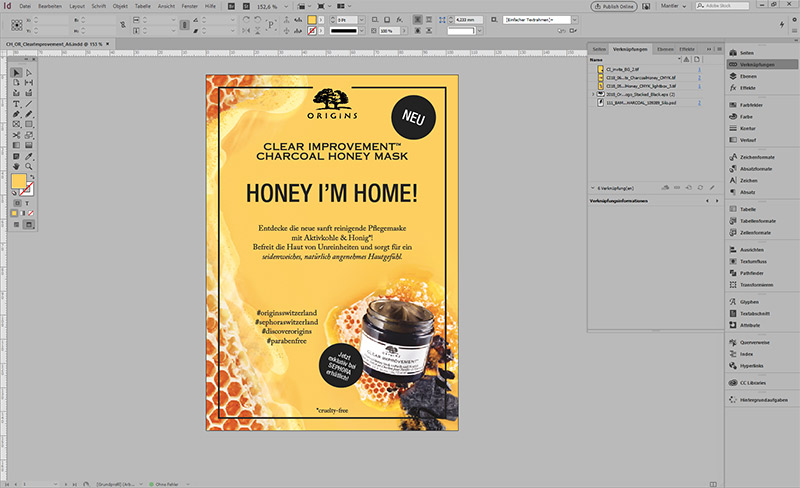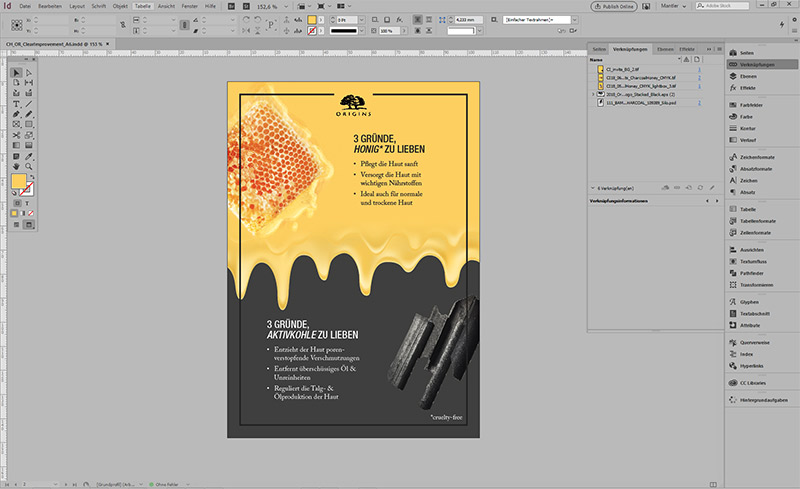 Graphic Design
is a fantastically creative activity. The magic mixture lies in the visual representation of thoughts, language and larger mental contexts. Picture, typography, color and material create the "obvious".
Daily work
The design of invitations as well as the graphic implementation of folders and flyers are among the daily tasks of a graphic artist. In a new launch, the graphics team can often make their ideas a bit more free and slightly different from the (sometimes strictly) given visualizations. This makes this activity of graphic design even more exciting and very often we can thus surprise and inspire our customers with creative solutions.
We love smaller graphic implementations as well as larger projects. Although graphic design may be one of the "everyday" jobs in our industry, implementing recurring tasks with attention to detail is a characteristic feature of iService.
The brand Origins
Origins is a cosmetics brand from the USA. The brand was founded in 1990 by Leonard Lauder, the son of Estée Lauder, and is therefore one of the original brands of Estée Lauder Companies. Estée Lauder is known for its natural skincare products.
Origins is characterized by the cooperation with the US-American doctor Dr. med. Andrew Weil out. As a doctor, author and speaker, Dr. Because also like to be seen as a "guru" of alternative medical brands.
iService projects in detail