The Citizen Science project "Butterfly Census" has been given a new look with the relaunch of the website https://schmetterlingsapp.at/. We are responsible for the implementation of the new design and the project organization, the app was developed by the Vienna software developer apptec.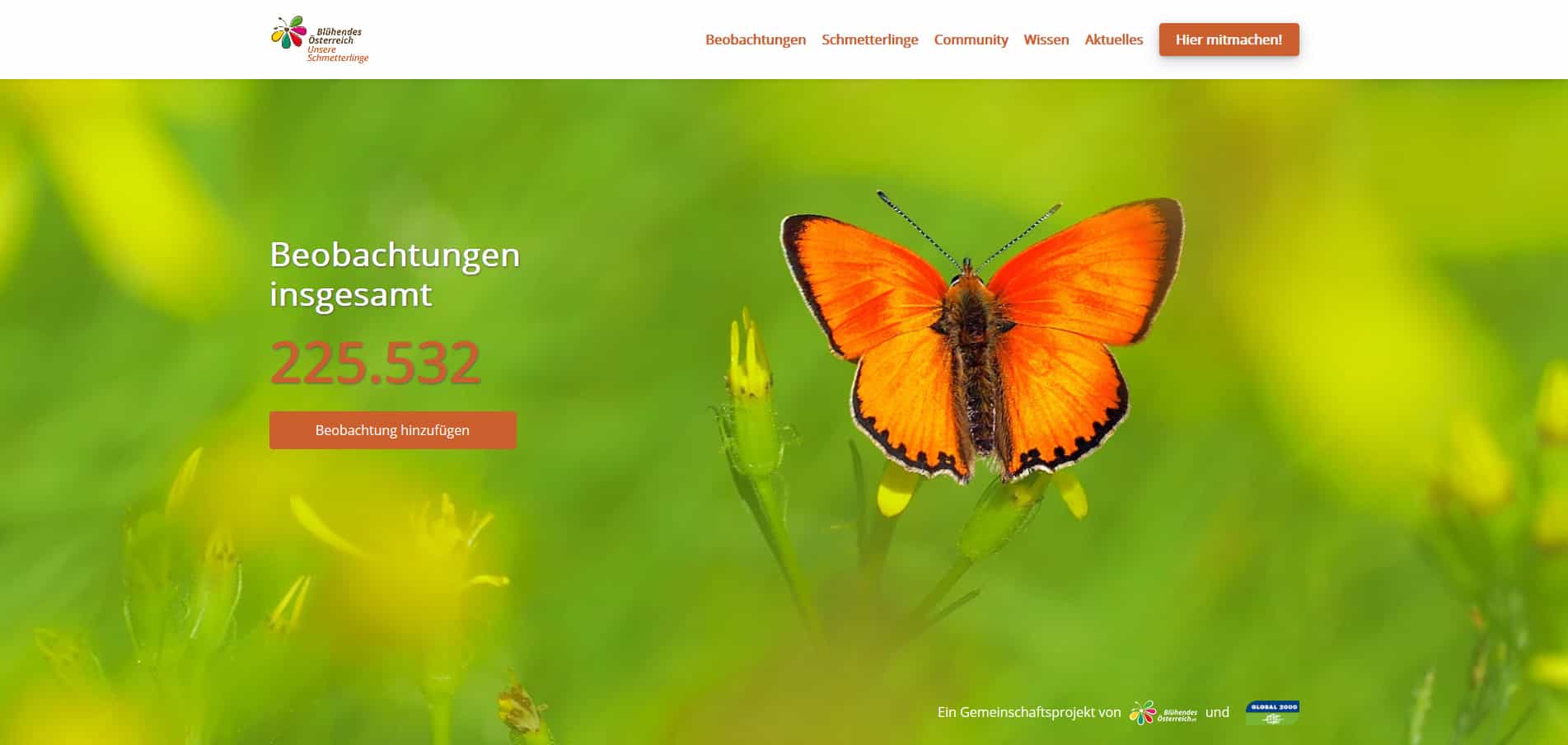 Citizen Science Project "Butterfly Census"
Butterflies are among the most popular insects and can be well observed and explored by laymen. Around half of the 4,070 species of butterflies found in Austria are endangered.
That is why the Foundation Blühendes Österreich and the environmental protection organization GLOBAL 2000 are calling for the first butterfly census in Austria with the app "Schmetterlinge Österreichs" (Butterflies of Austria).
The butterfly app
The butterfly app is intended to sensitize the Austrian population to the fluttering insects, because they are enormously important as pollinators and as an indicator of a functioning ecosystem. Around 52% of the 208 species of butterflies registered in Austria are now considered endangered and 5 species are extinct.
Martin Aschauer – Head of Public Relations at GLOBAL 2000 – talks about giving a voice to the butterflies of Austria with this app.
iService & Blühendes Österreich
We have been supporting the Foundation Blühendes Österreich since 2017 in online marketing agendas such as the planning, steering, coordination and evaluation of projects and measures as well as their application.
iService projects in detail