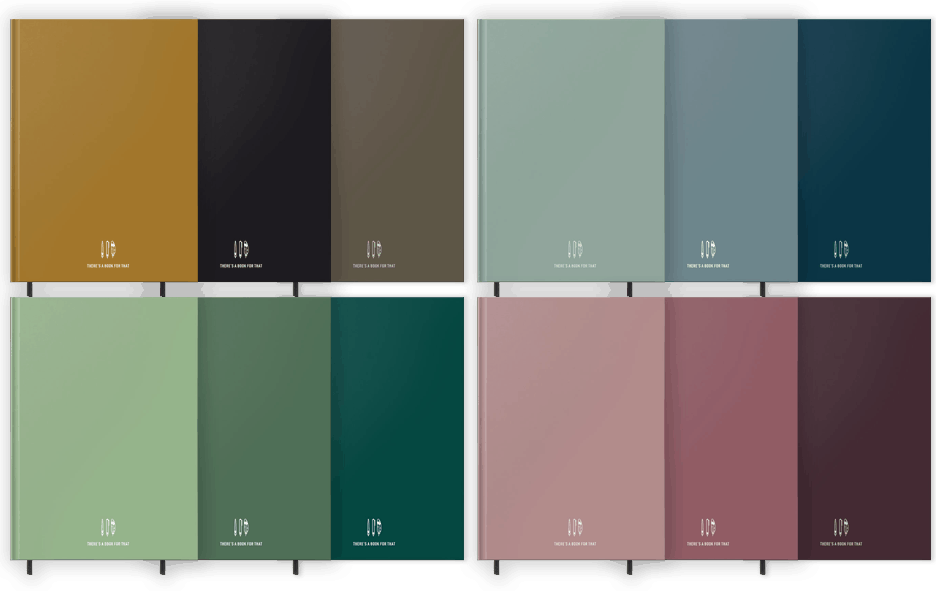 The Idea
Beautiful, practical and lovingly crafted CUSTOMIZED Notebooks.

While there is no shortage of notebooks in every color, size and cover material imaginable, most of them ignore the content pages, the stationary.
We came up with the idea to design the "grid" for you – perfectly thought through, fitting the needs of your life, your profession or your passion.
In a nutshell – we designed the structure so you can focus on what really matters – the content, your content.
Design – Discuss – Redesign
We talked to people what they want, what they need.
We're working with professionals of the given fields to ensure to include the stuff that really matters, from designing to family coordination, from managing ideas to managing lists.
Result: The layouts!
No matter wich book you choose – you will love it.
After months of testing and reviewing we slowly finished the grids, one after the other. We're proud to say that this might be the most sophisticated (as in well thought-out) job we accomplished so far.
Layouts
Agendas, Applications, Apps, Artists, Brainstorming, Business, Calendar, Children, Creatives, Creative Industries, Day Planning, Design, Developing, Device, Drafting, Drawing, Family Business, Film, Fun, Gear, Geeks/Nerds, Grid, Hobby, Household, Illustration, Improvement, ISO, Job, Journal, Kids, Leisure, Listmaking, Makeup, Memos, Mumlife, Music, Notetaking, Obsessions, Office, Organisation, Photography, Planning, Projects, Schedules, School, Screendesign, Scribbles, Self-Management, Sketch, Smartphone, Smartwatch, Startup-Tools, Structure, Tablet, Timetable, ToDo, Tools, & Work.
Covers
Currently, THERE'S A BOOK FOR THAT is available in twelve different color tones such as Classic Curry, Norwegian Woods or Mulberry Sorbet.
iService Advertising Agency Vienna
Behind the scenes.
We're a team of passionate designers & marketing-problem-solvers that care about building quality products that people love to use.
Coming from a variety of backgrounds, we all have a strong understanding of craftsmanship and quality in design-thinking.
We're proud to say that this might be the most sophisticated (as in well thought-out) job we accomplished so far.
THERE'S A BOOK FOR THAT
Alle Layouts und Covers entdecken.
iService projects in detail