TalkClok
The talking Alarm Clock app that knows you.
It's always the same in the morning.
The clock radio plays music you do not like, the presenter speaks of things you do not care about and lets out really cool stuff.
How about waking up with ONLY the information that interests you … and your music?
We asked ourselves these questions and so the creative heads from iService Advertising Agency Vienna invented TalkClock.
TalkClok
The best things in life are given!
Download for free.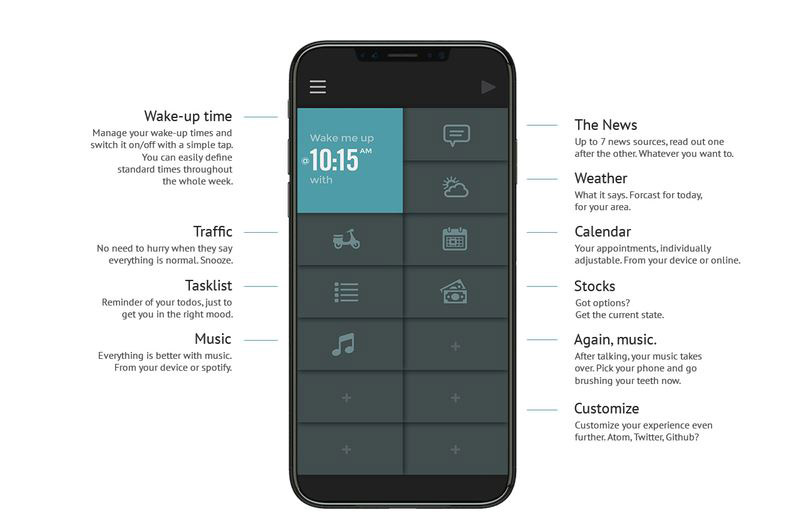 TalkClok gets the information from different sources. Depending on how you organise your life, it can easily process the information on your phone – like reminders or the calendar – or connect to Google and process your tasks and online calendars.
iService projects in detail