For almost 20 years we have been supporting Estée Lauder in brand management. Every year we have a very special event in addition to our many different focuses in the creations of local & international campaigning, where we also work with great idealism.
Estée Lauder Breast Cancer Campaign
We are proud to be involved in this breast cancer campaign, which is active in more than 70 countries around the world. We are actively participatein the scope of brochure and invitation layouts, creation of web banners, creation of product sleeves, BCA video adjustments, and much more.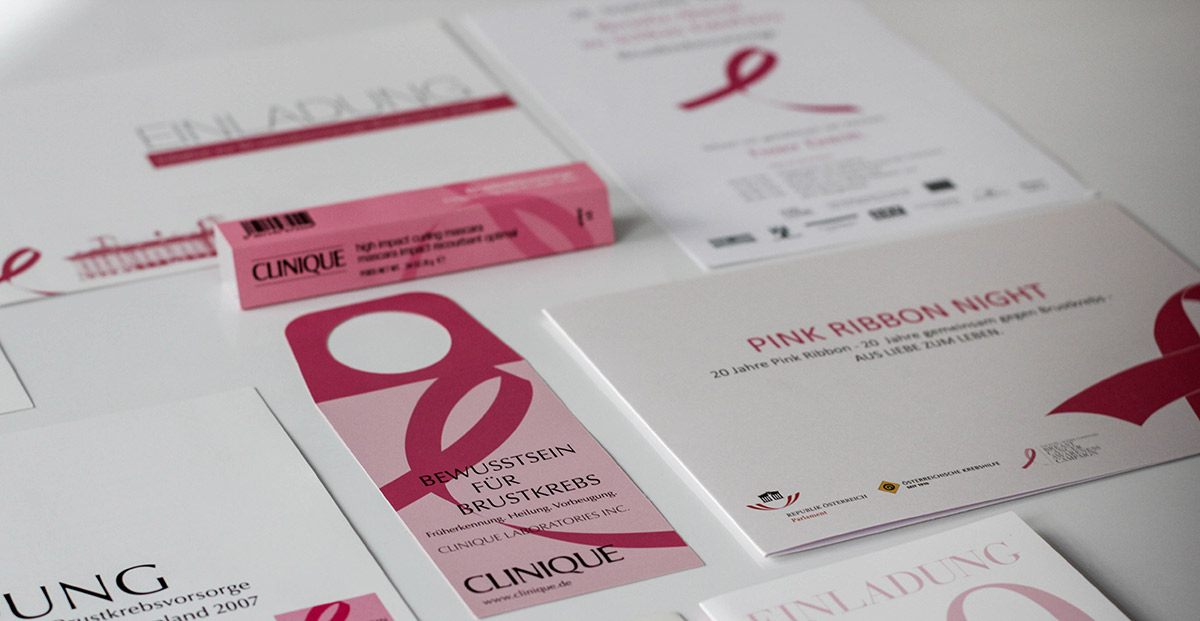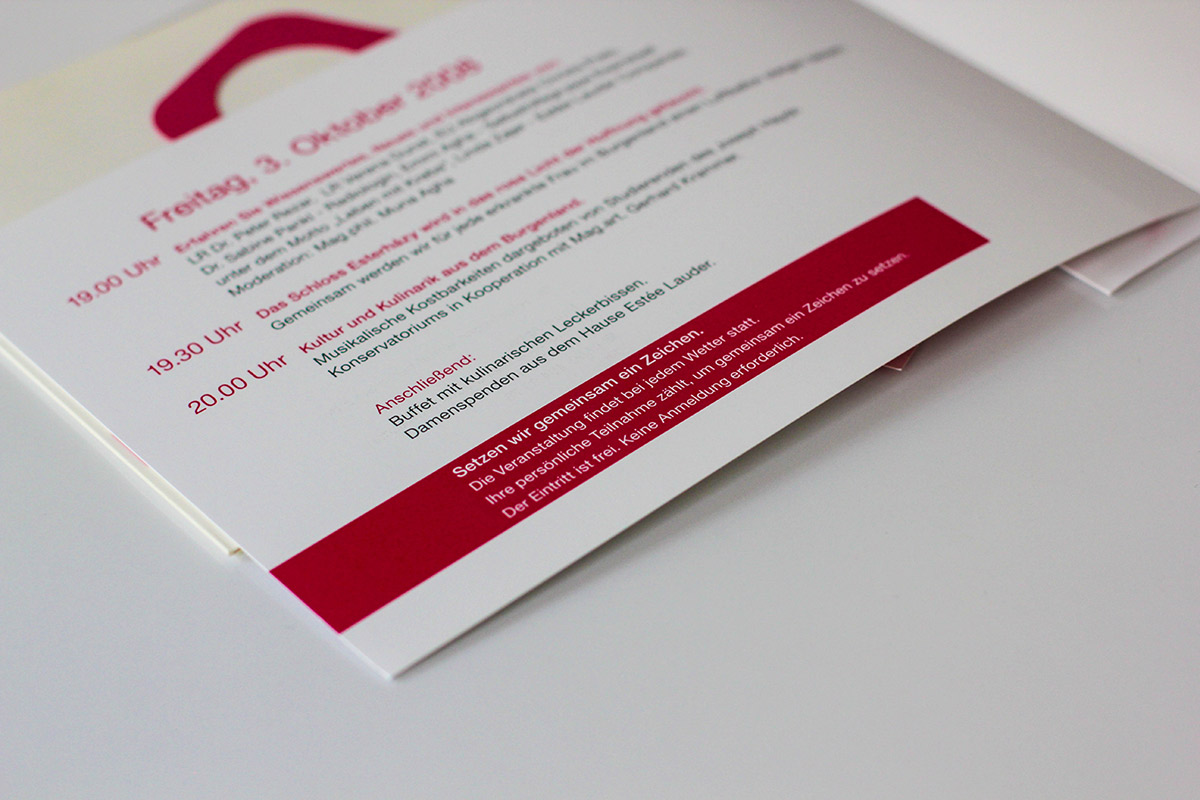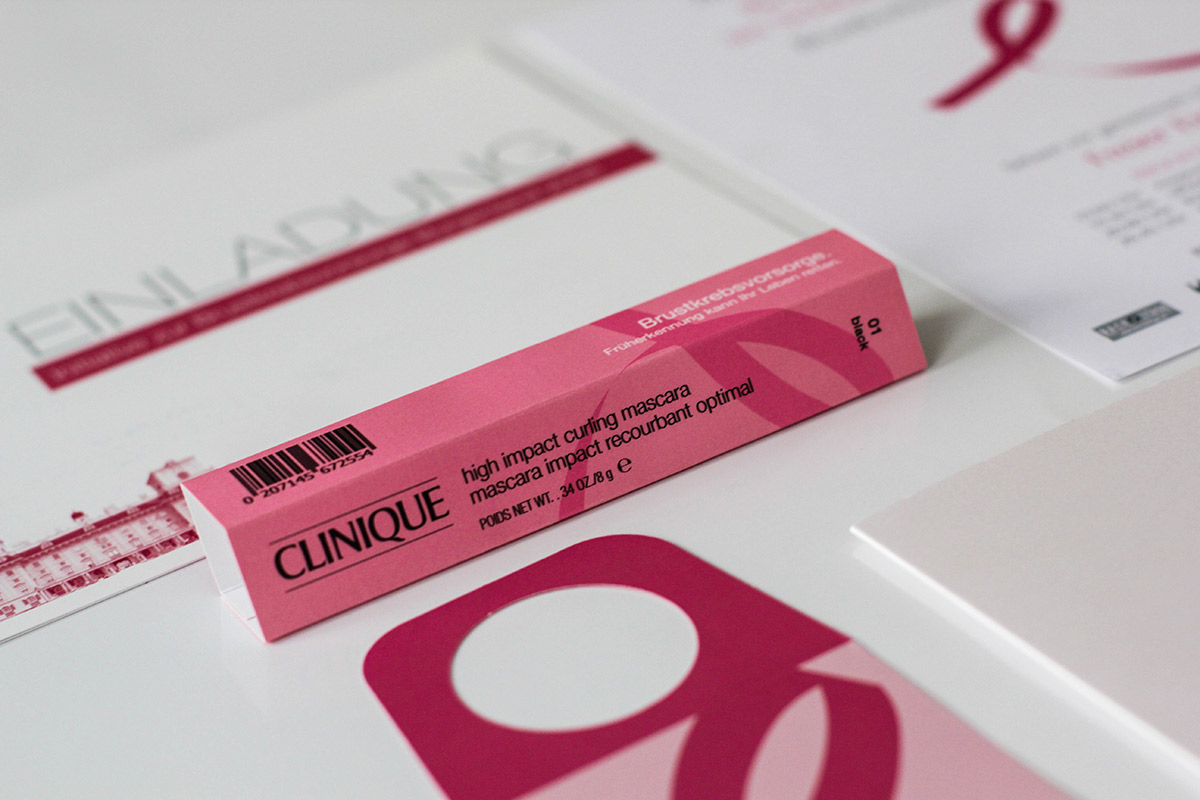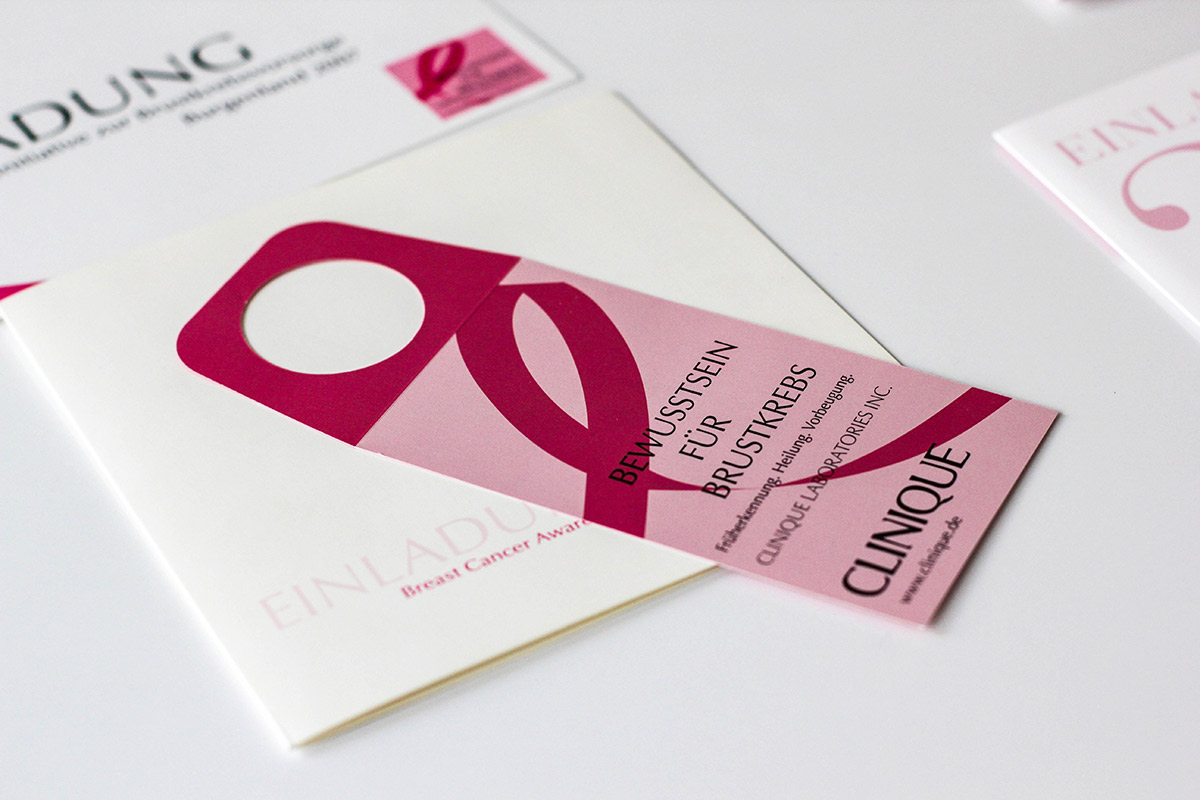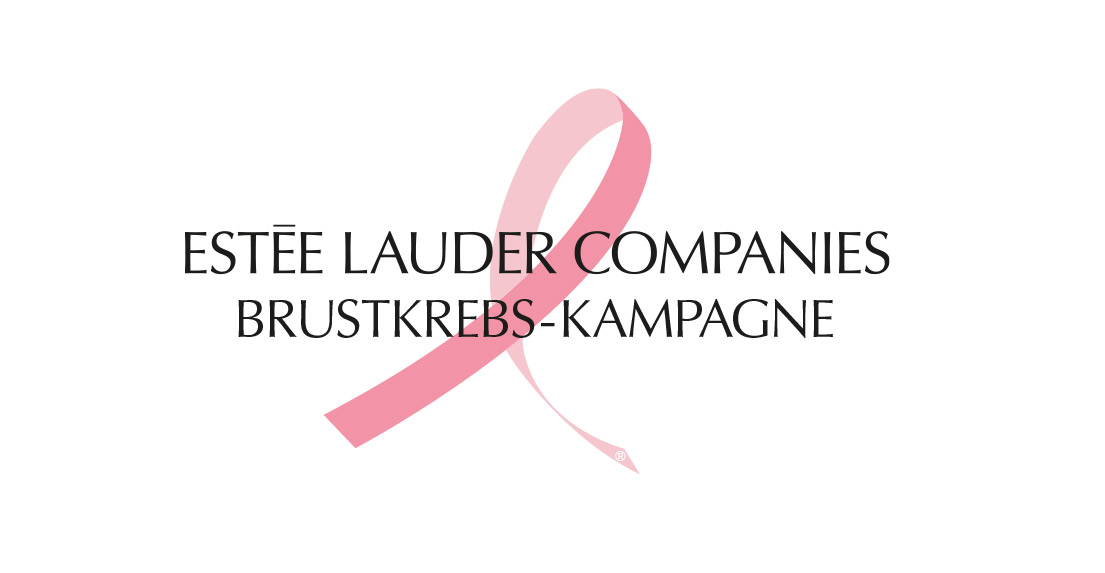 Pink Ribbon
The editor-in-chief of the "Self Magazine" Alexandra Penney first dedicated a special issue to the topic "breast cancer" in the USA in 1991. Evelyn Lauder, vice president of the Estée Lauder Companies, was guest author of this issue – as a breast cancer patient who survived the disease. Evelyn Lauder and Alexandra Penney decided that it needed a national symbol – also quite an activist one – for breast cancer. They created the "Pink Ribbon".
Since then, 150 million Pink Robbons have been distributed worldwide. In Austria, the "Pink Ribbon Action" began in 2002 through a unique collaboration between Estée Lauder Companies and the Austrian Cancer Aid.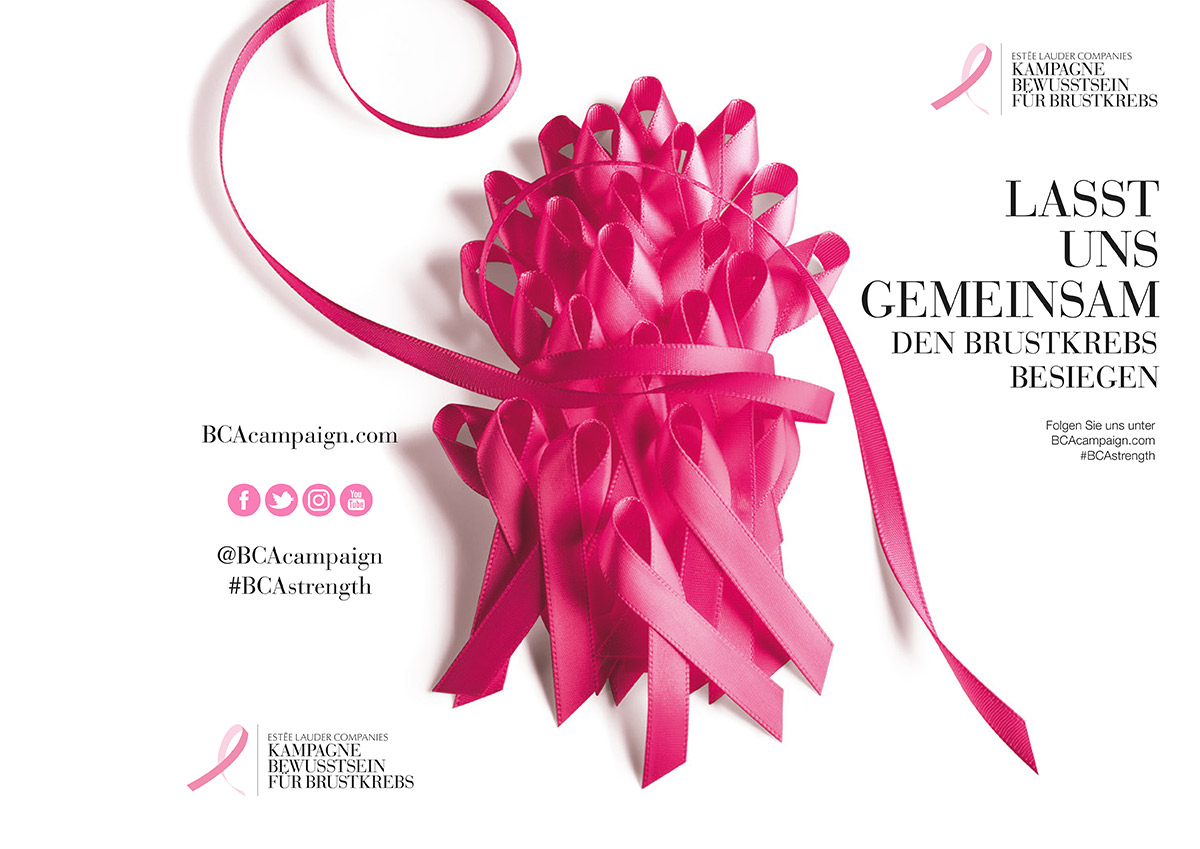 #TimeToEndBreastCancer
The Breast Cancer Campaign unites and inspires people around the world. The Breast Cancer Campaign was founded in 1992 by the late Evelyn H. Lauder with the launch of the iconic Pink Ribbon and is the largest philanthropic corporate initiative by the Estée Lauder Companies.
The Breast Cancer Campaign has raised more than $ 76 million to support worldwide research, education and medical services. With more than $ 62 million, 250 Breast Cancer Research Foundation® (BCRF) medical research grants have been funded worldwide.
iService projects in detail