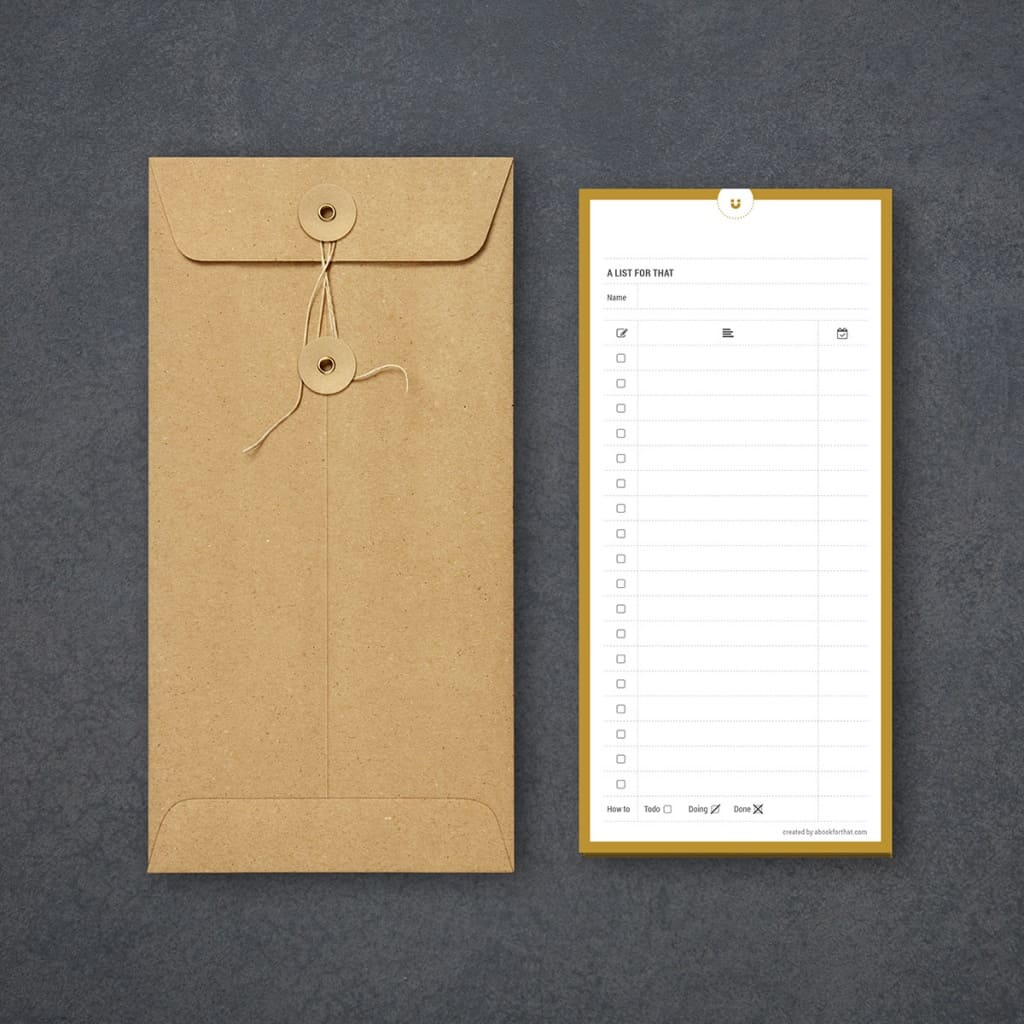 Self-management
With perfectly designed to-do lists
Unfinished tasks remain in the memory. In the background, they are constantly buzzing around in thoughts, this limits our active thinking. To-do lists free from this permanent distraction so that concentration and attention can flow fully into the current task.
To-do lists make us more organized, more efficient in daily life. They help us to capture as many thoughts as possible and to spend as little time as possible in organizing them. Lists are easy to scan for information … and we always know how much is left.
That's why we created the to-do lists pad "A LIST FOR THAT".
A LIST FOR THAT is also available at amazon.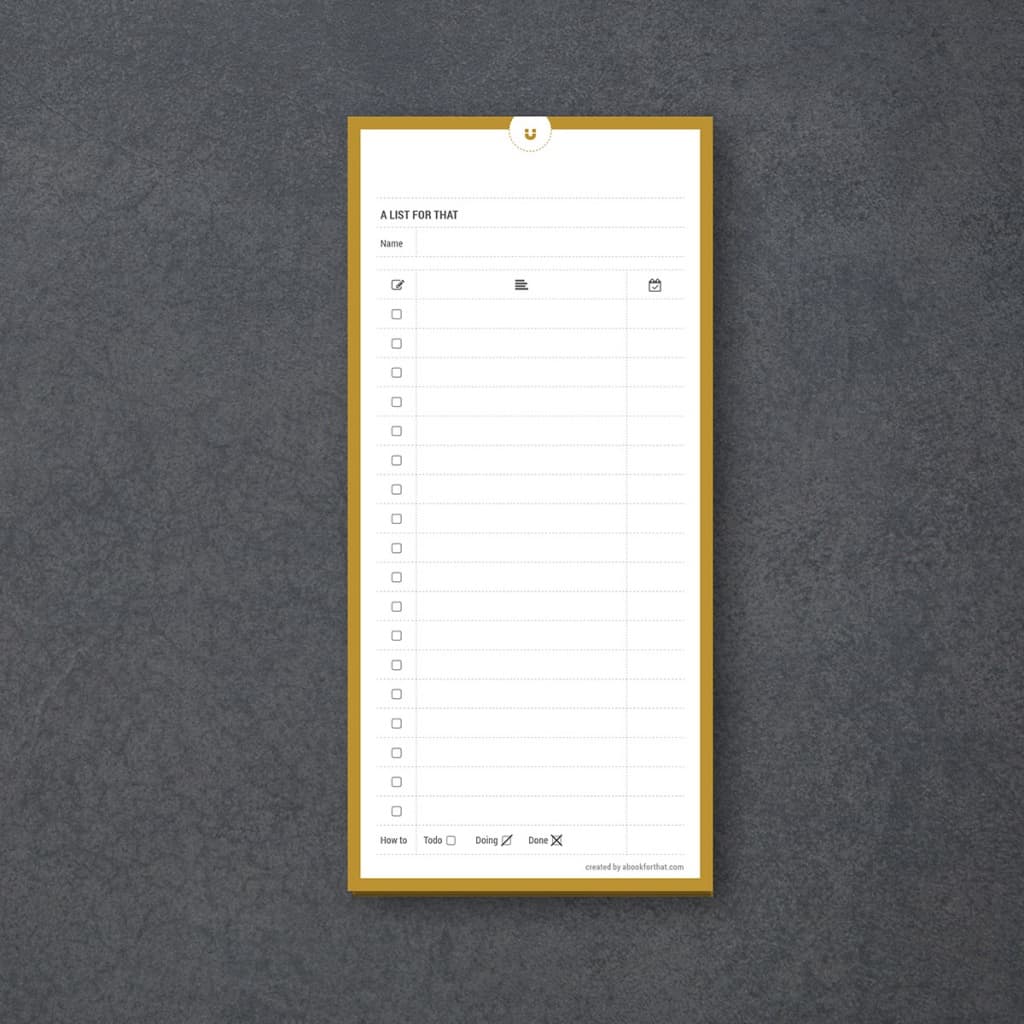 Simplicity in a stylish design
Now you don't have to settle for cheaply-mand and flimsy to-do lists anymore, since this notepad is here to help you organize and plan all your tasks, chores and events in style! With a strong magnetic backing, it can be stuck on your refrigerator at the hub of your home, or any other surface that holds magnets.
The ultimate checkbox notepad will allow you to easily plan your grocery list or chore list and cross each item off! The high-quality paper sheets combined with the handy size will allow you to easily pin it to your magentic surface (as your fridge…)and  make sure you never miss a task or forget an item. If you need more than one list, just peel it off and pin it right next to the block.
A LIST FOR THAT
50 sheets, each with 18 checkboxes

magnetic backing

high-quality paper sheets

handy size
perfect designed
Perfect for To-Do Lists, Wishlists, Errands and Life Organization. No unicorns, no cats, just a lovingly designed list to work with – you will love this refrigerator list.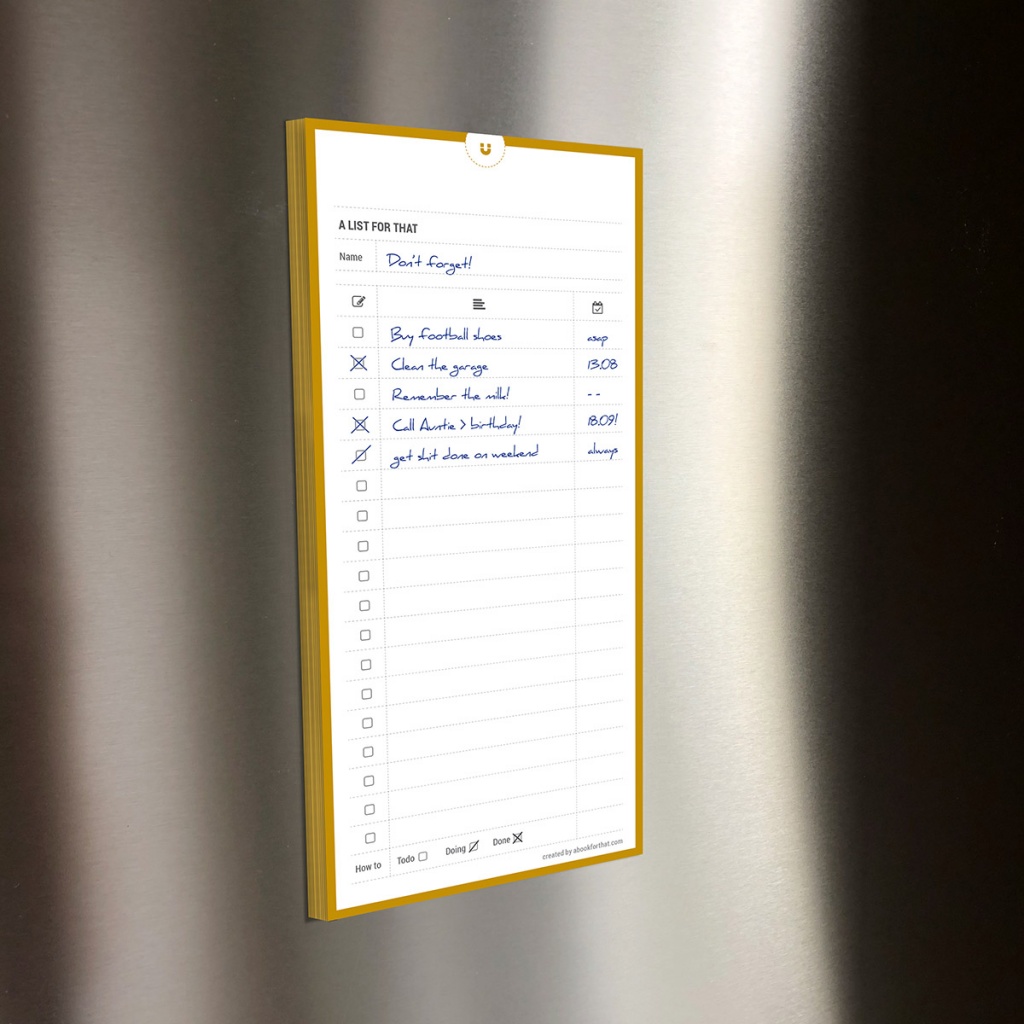 Get the things done!
A LIST FOR THAT is also available at amazon.
iService projects in detail