AI stands for Amnesty International – the largest human rights organization.
WWF stands for World Wide Fund for Nature – one of the largest nature and species protection organizations in the world.
Together they form the AIWWF working group, which is responsible for their joint face-to-face fundraising.
With the relaunch of the website www.aiwwf.at, we have created a fresh, expressive and professional website in a progressive, fully responsive design.
The communication design is specially geared towards the target groups with the focus on generating applications for the fundraising team. The content was expanded to include trust-building information with an experiential character, including highlighting the USP as a social and fair employer.
"I am very happy with the website and we have received extremely positive feedback from the team too!
I think you can tell when you look at the website that the work was done here with joy, a lot of creativity and professionalism – thank you Andreas and your team! "
Maga. Anna Kittinger– Project Manager AIWWF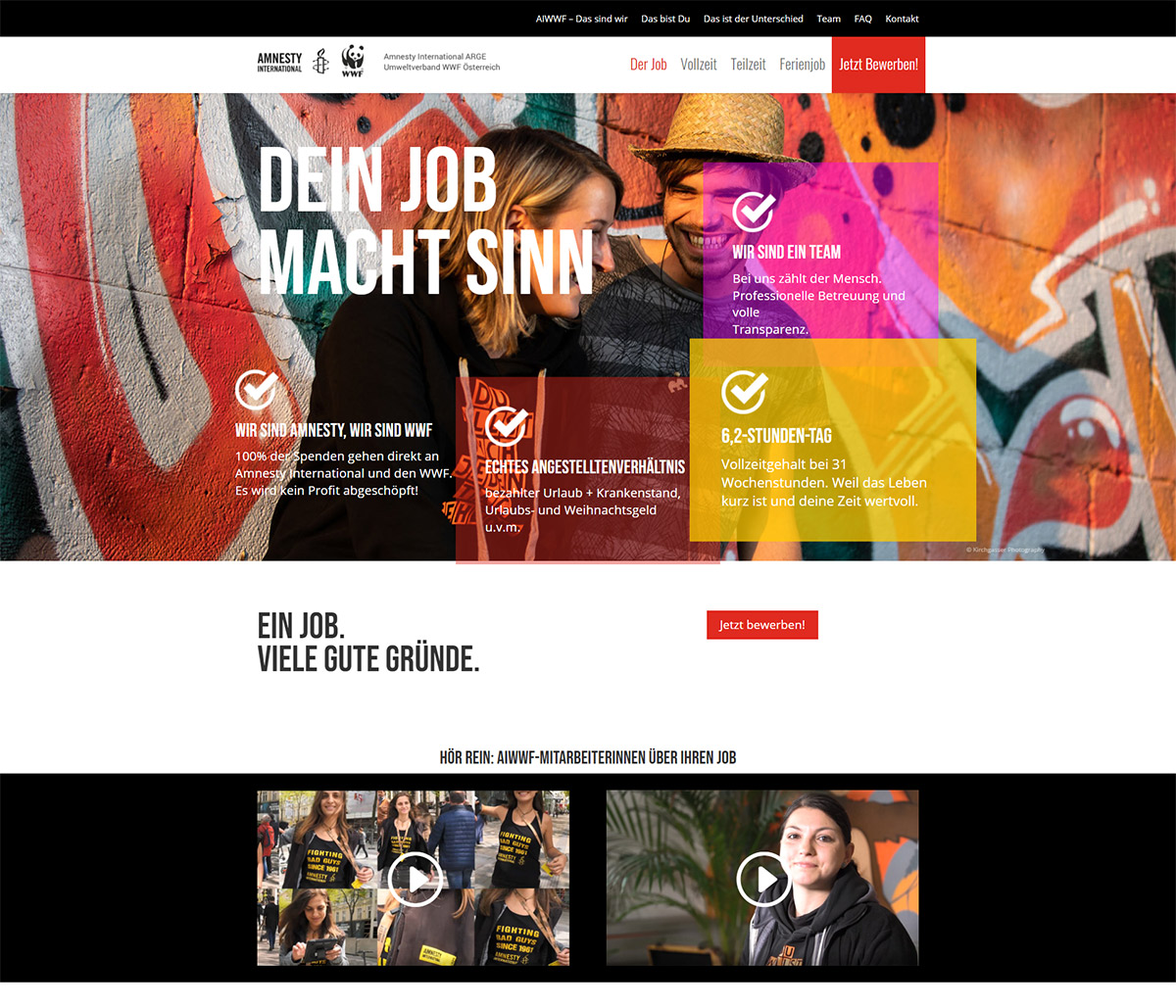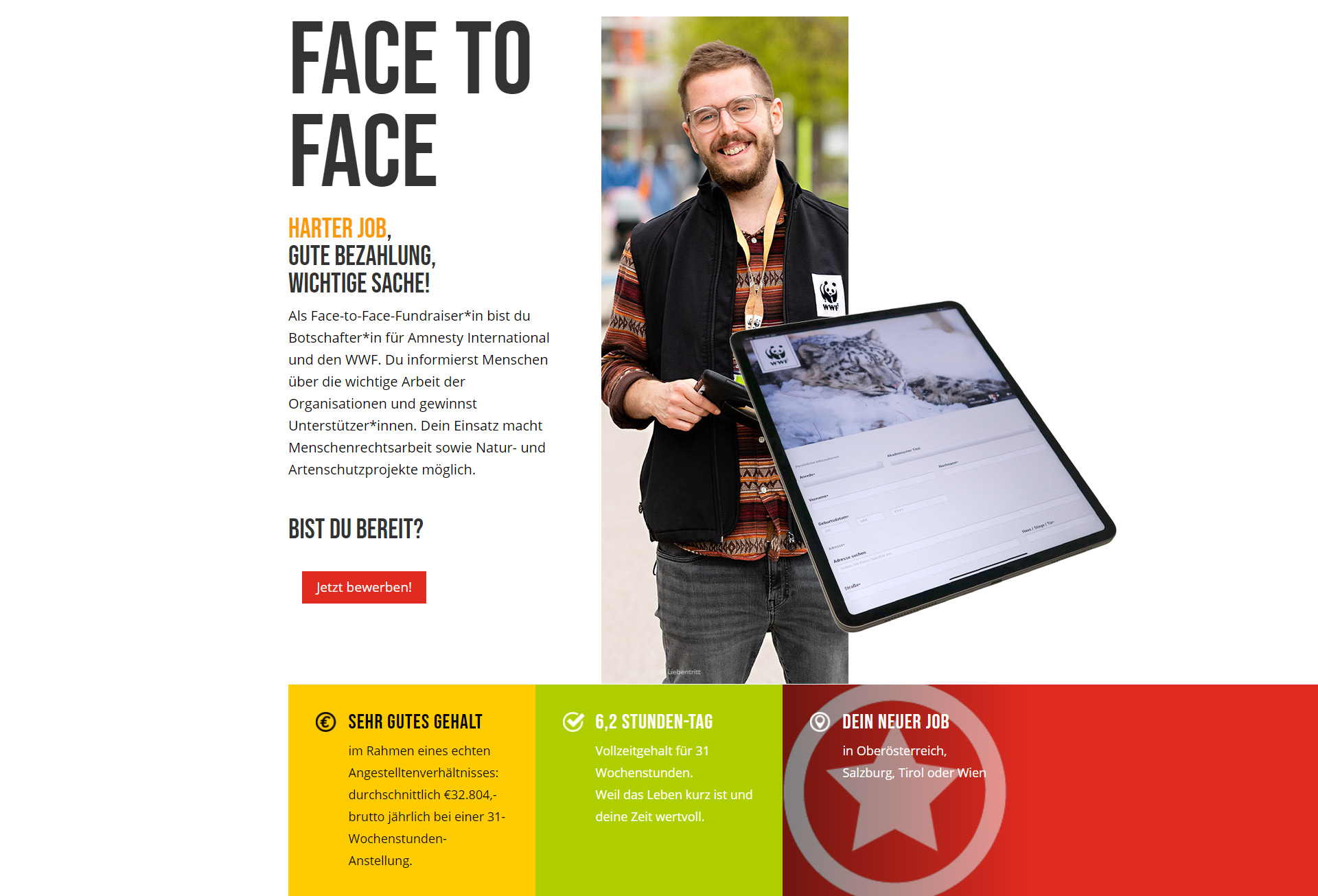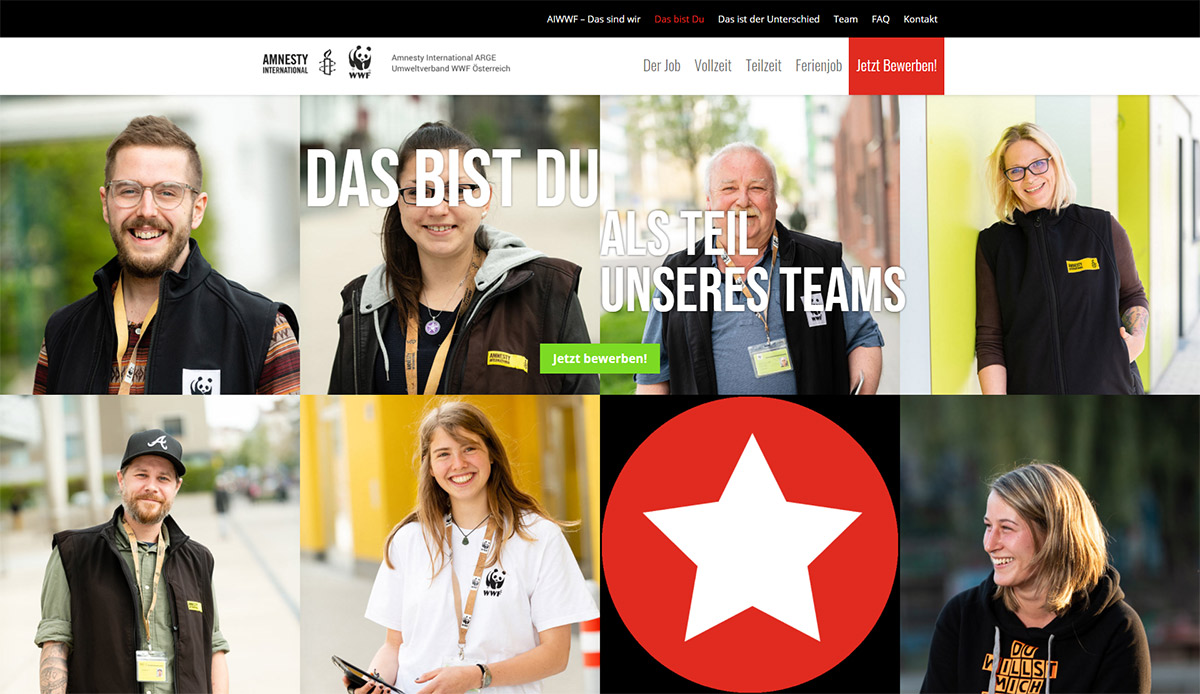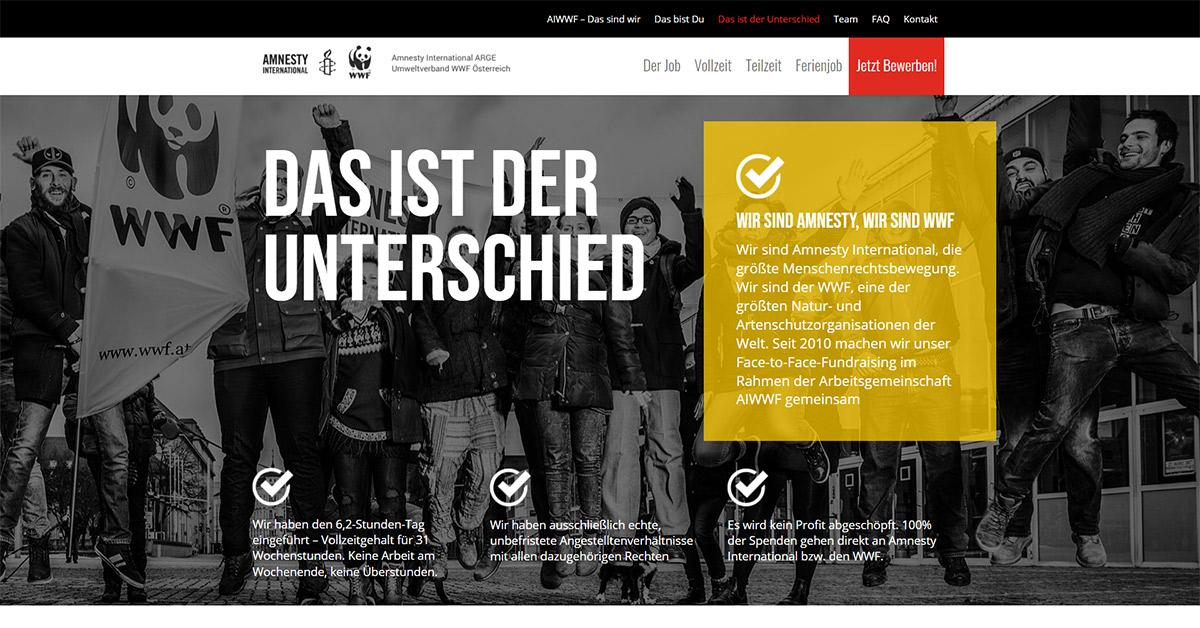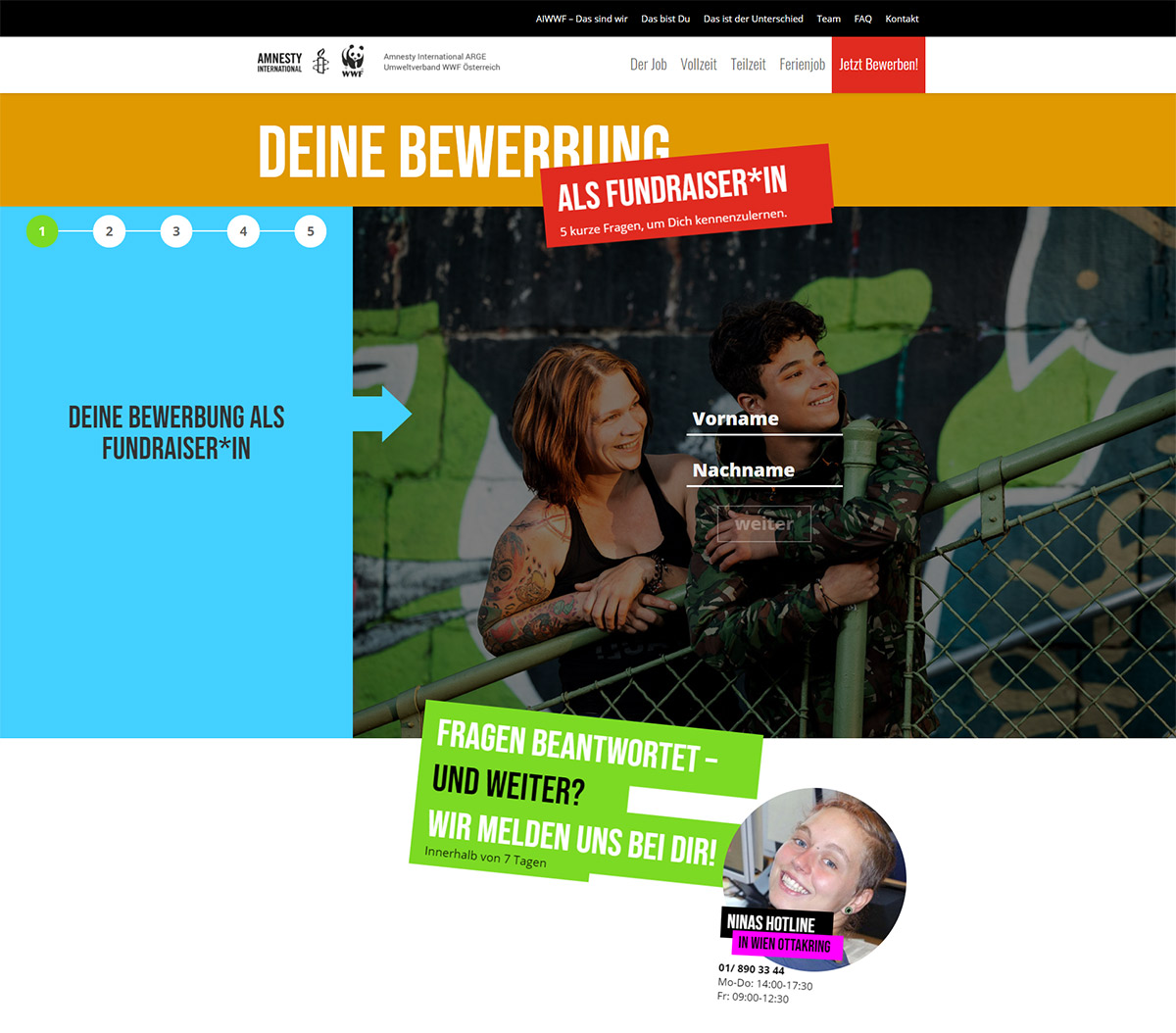 Together we are strong!
We, Amnesty International Austria and WWF Austria, carry out our face to face fundraising campaigns through the jointly founded AIWWF working group.
Together we are unique!
This globally unique cooperation is one of our most important mouthpieces for establishing contact with the Austrian population. The exchange of experiences between our AIWWF employees and colleagues from near and far abroad, from Amnesty International and the WWF, gives us the opportunity to always have our finger on the pulse and recognize new trends.
Together we are "Real commitment to really important things!"
Through our personal conversations with people on the street or at the front door, we listen where others are listening and explain our goals, main topics, projects and the need for financial support. In this way we create professional, cost-efficient and sustainable public relations.
Source: AIWWF Facebook