Local search engine optimization is the most effective way to reach consumers at a particularly important moment. Precisely when they are looking for products or services in their vicinity.
With the right optimization measures, you can increase your visibility in local search queries and attract precisely the attention you need to stand out from the competition on site.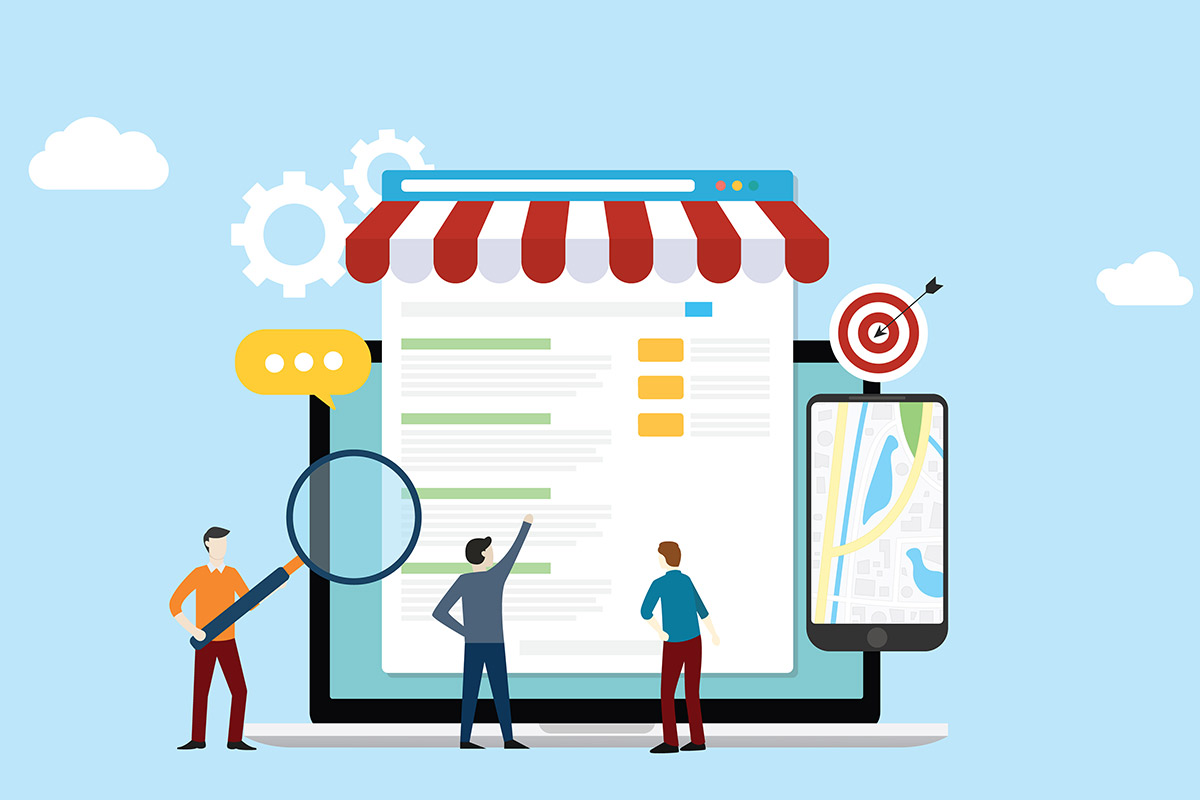 Local search engine optimization
The most important steps
⇒ Know your ranking factors
Google My Business Signals (e.g. proximity, categories, keywords in the title)
Link signals (e.g. quality and number of linked domains)
Review signals (e.g. quality and number of reviews & reactions from the company)
On-page signals (e.g. keywords in the title, NAP name, address, phone number)
Citiation signals (e.g. number and quality of local citations)
Behavioral signals (e.g. CTR)
Personalization
Social Signals (signals from social networks)
⇒ Optimize your domain
⇒ Optimize Google My Business
⇒ Show presence on social networks (LinkedIn, Facebook, Twitter, Snapchat, Instagram, Trip Adviser, …)
⇒ Encourage reviews
⇒ Generate backlinks and traffic
⇒ Pay attention to the mobile usability
Local SEO is an important aspect of general search engine optimization and is now classified by Google as disproportionately important.
Every company should take measures for local search engine optimization in order to stand out from the competition with local search queries, to increase the online presence, to improve the ranking and thus to be able to reach more potential customers or local visitors.
Do you need support in implementing your local SEO measures?
Get in touch with us, we will be happy to advise you.