More and more people are using social platforms, above all Instagram, to do their shopping online. 70% of frequent shoppers use Instagram to discover products and 87% of those surveyed stated that influencers inspired them to buy (source: Instagram ) .
Instagram Shopping consists of several features for Instagram, with which users can shop via photos and videos anywhere in the app.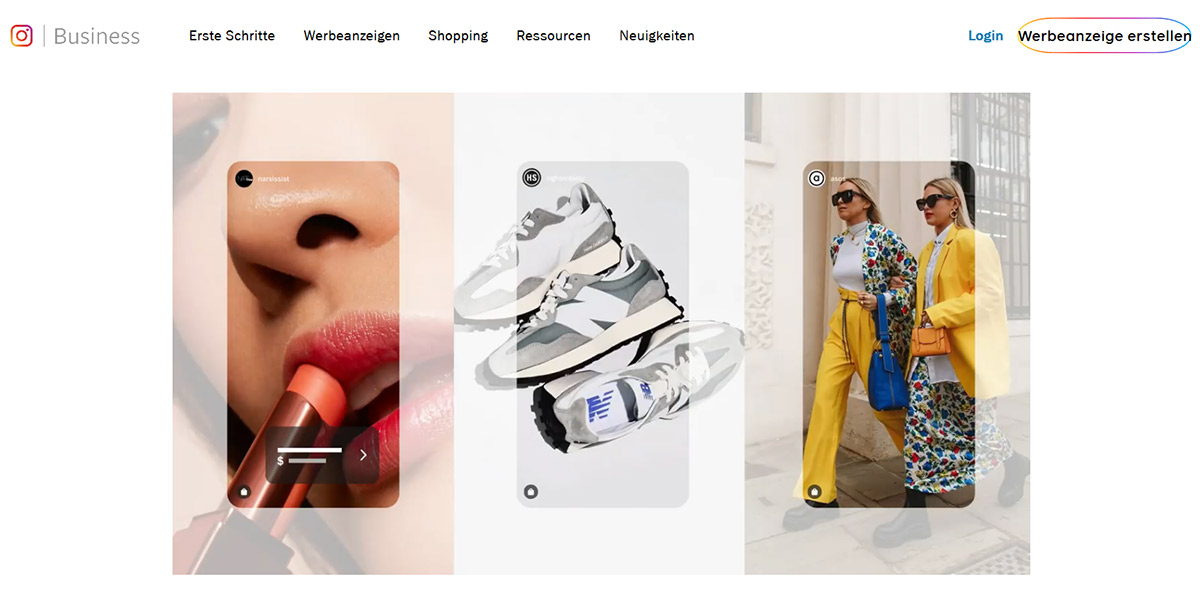 Instagram shopping features
SHOPS
An individual sales area that users can use to shop directly on the pages of a company profile.
PRODUCT MARKERS
With product markings, companies can mark products from their catalog in stories and in the feed.
INSTAGRAM SHOP
Instagram shopping is a shopping destination integrated into the app. Users can discover their favorite brands and products in all Instagram content.
COLLECTIONS
With collections, companies can put their products together in subject groups.
PRODUCT DETAIL PAGE
This product page contains all important information about a product such as price, description and media. This page shows all media in which the product is marked. Users and interested parties can thus see how and in what way the product can be used.
ADS WITH PRODUCT MARKERS
By promoting existing shopping items, an even larger audience can be reached. Shopping advertisements can lead users to a linked website.
Instagram shopping benefits
That's why you should use Instagram Shopping.
Instagram shopping addresses users in different phases of the customer journey. This has a positive effect on the buying process.
Instagram Shopping Feature: Product detail page – provides relevant and valuable information for the customer including pricing, detailed description and media in which the product is marked.
Unique product experience (tutorials, content, inspiration) for the visitor.
Creation of a strong basis of trust in the brand and the product.
Increase in brand reach.
Increase in website visits growth.
Do you need support with your social media marketing?
Get in contact with us, we will be happy to advise you.