Relaunch 2020 I Services: Responsive web design with conception, screen and communication design, user experience, customer journey, data binding for the quarter festival online submission and dynamic filter system of the event offer, interactive and filter-selective map displays with linked lists of results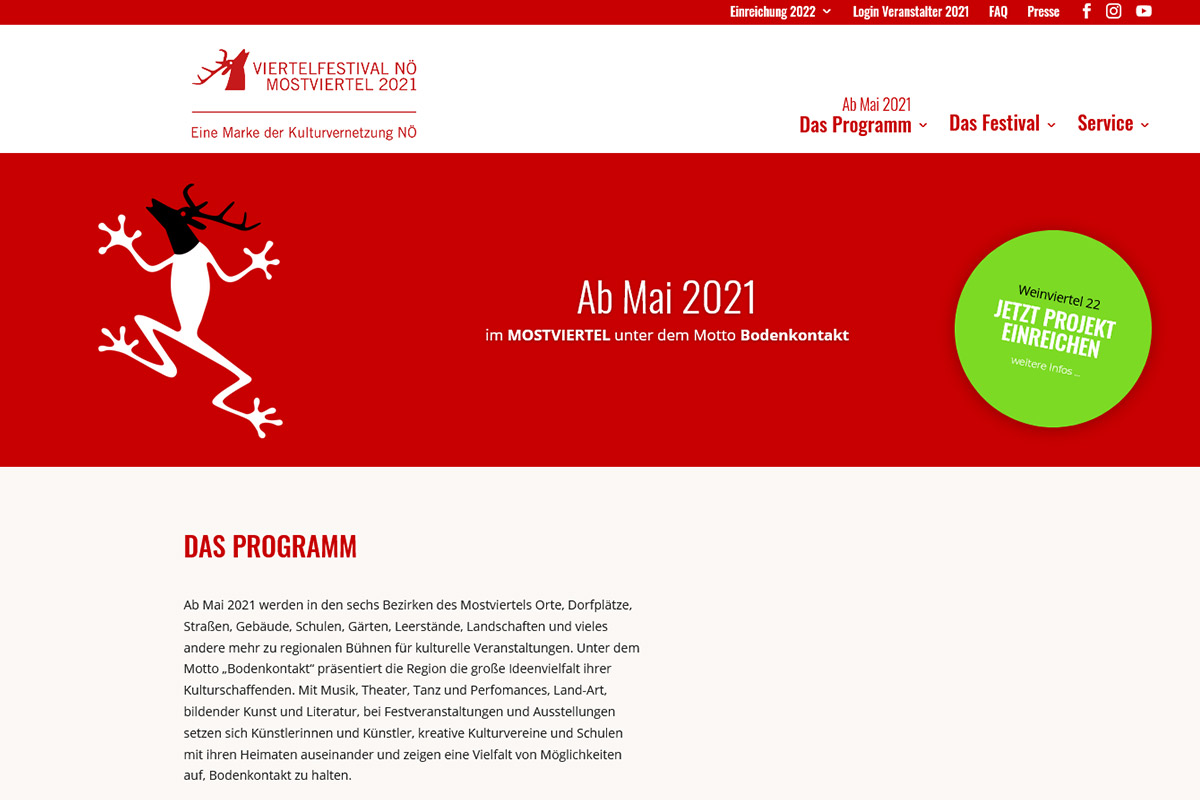 For well over 10 years we have been accompanying the project Viertelfestival NÖ (Lower Austrian quarter festival) and the Kulturvernetzung NÖ (Lower Austrian cultural network). With the relaunch of the website www.viertelfestival-noe.at, we have created an appealing and professional website for the Kulturvernetzung NÖ (Lower Austrian cultural network) in a future-proof and contemporary full responsive design. The substantive content, such as the program and motto, was brought much more to the fore. New elements and a new active color now give important information the attention it deserves and needs. [Read more]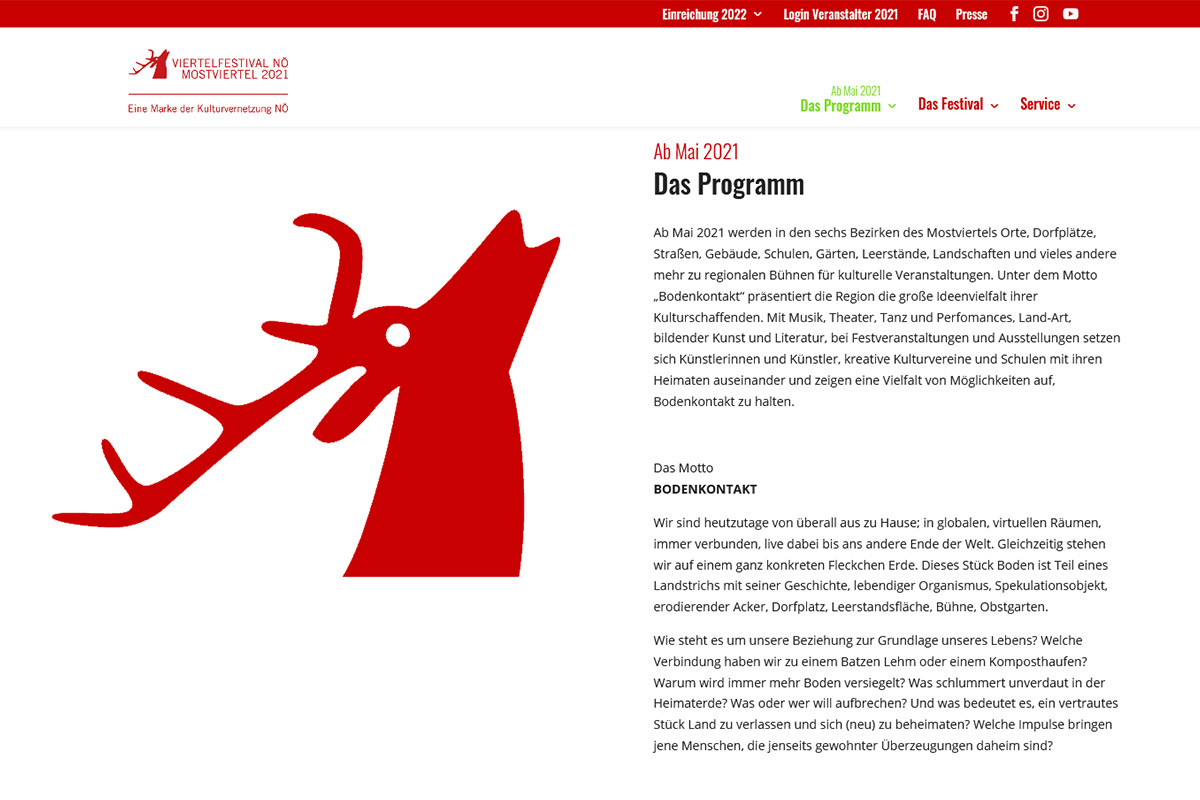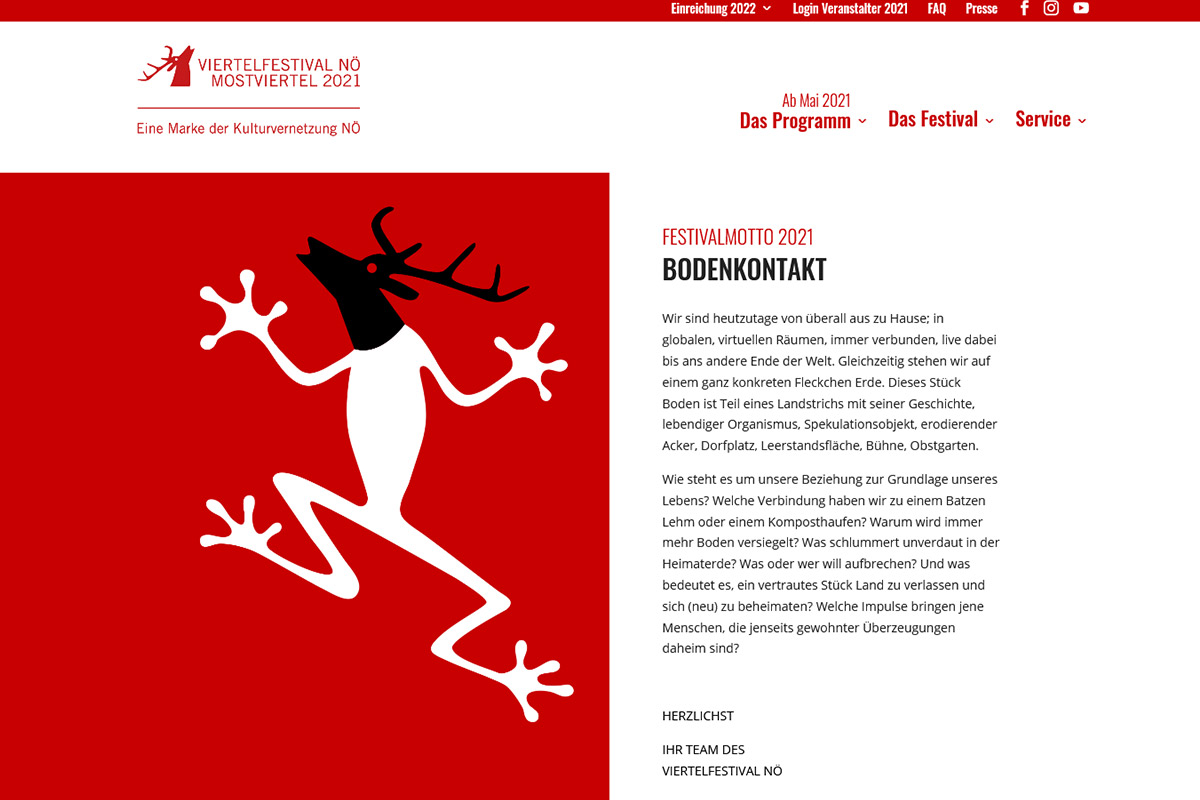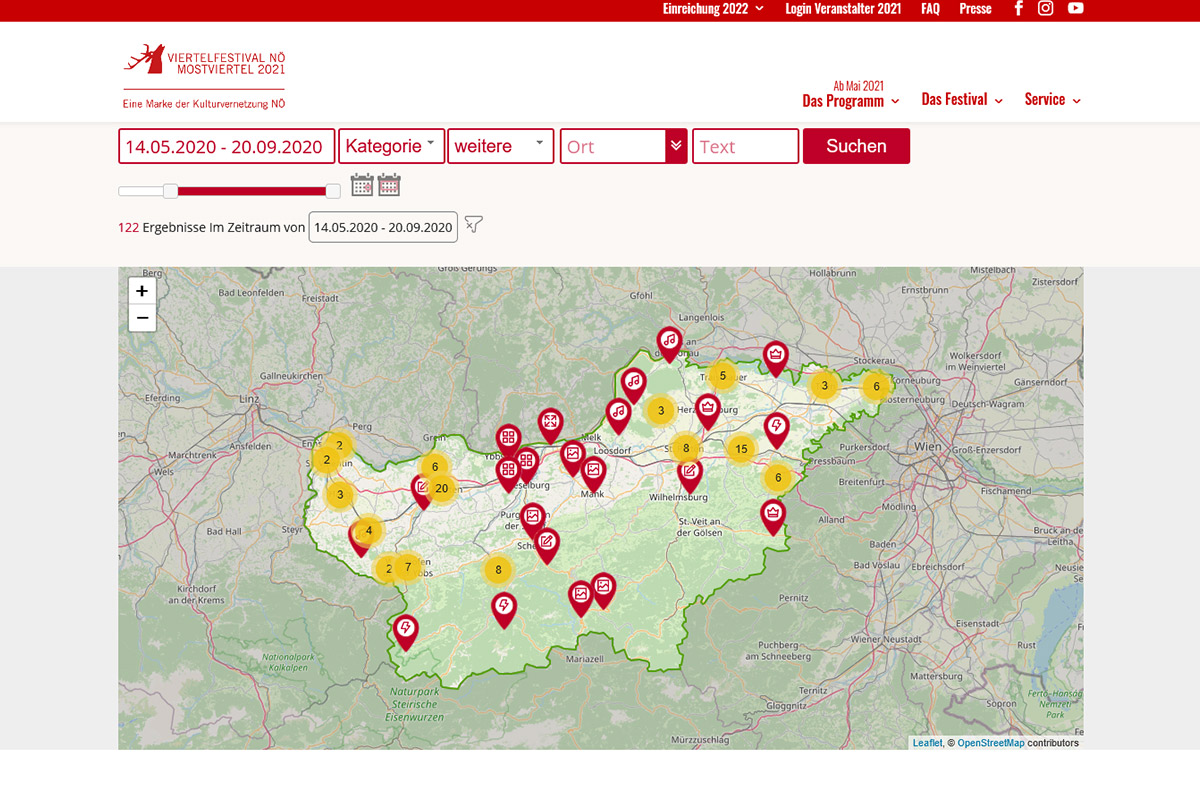 The Viertelfestival Niederösterreich (Lower Austria Quarter Festival) presents the exciting diversity of Lower Austrian regional culture. Art and cultural projects by artists from the region, creative ideas from associations, artists, cultural initiatives and school projects are implemented on site and attract a wide audience. The Viertelfestival Niederösterreich is the cultural local supplier in all four quarters of the province of Lower Austria.
From May to August, the Lower Austria Quarter Festival brings culture to your doorstep. Every four years, the Weinviertel, the industrial district, the Mostviertel and the Waldviertel become the center for regional culture. With the annual art and culture festival, the state of Lower Austria supports projects in the local cultural scene.
The Viertelfestival Niederösterreich is a brand of the Kulturvernetzung Niederösterreich (cultural network Lower Austria).