So that companies and creators can make the most of their opportunities, Instagram has made new Insights data available for Reels and Instagram Live, which gives a better overview of how this content is consumed.
New insight for Instagram Reels & Instagram Live
Instagram Reels
These new metrics are shown for Reels:
Accounts Reached
Plays
Likes
Comments
Shares
Saves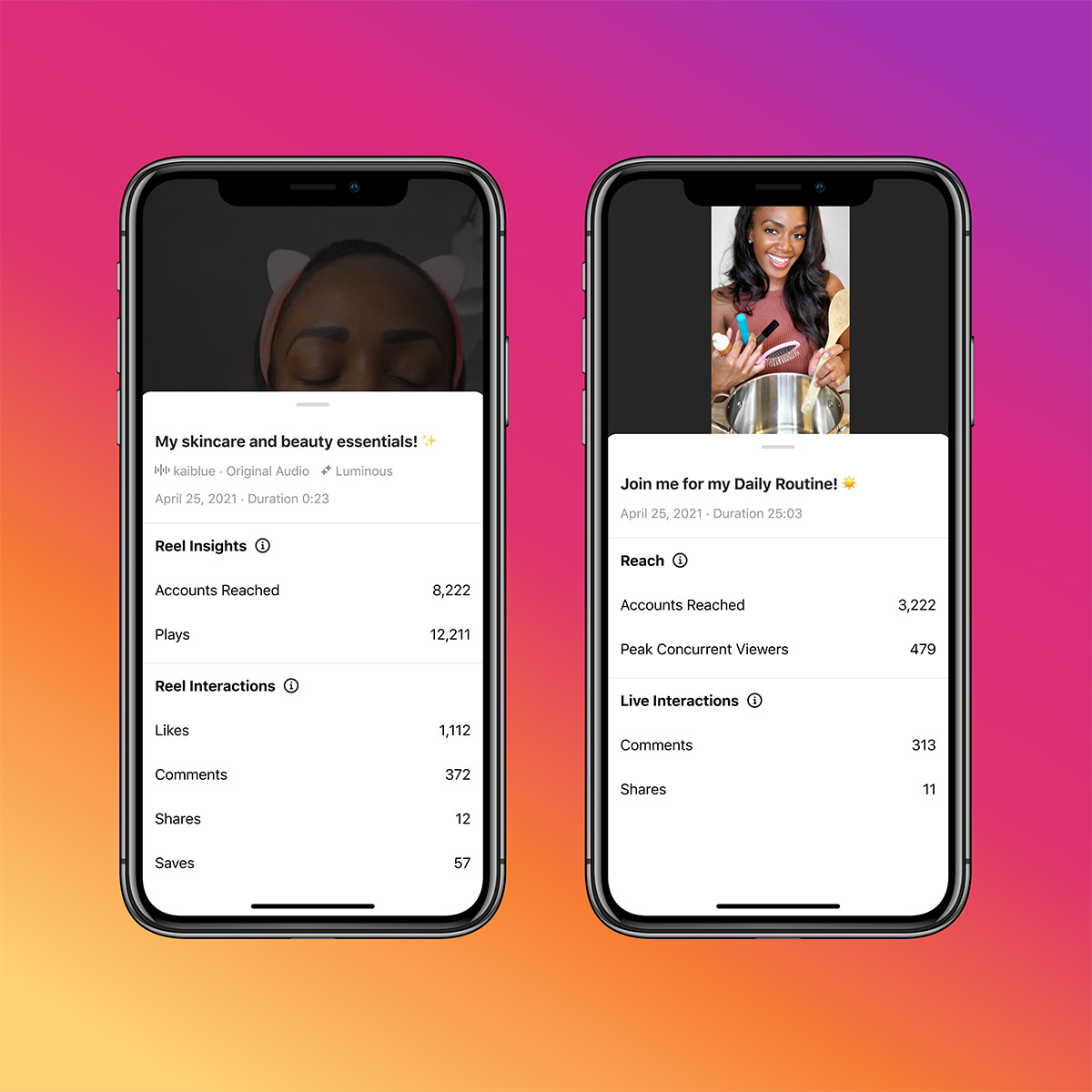 Foto © Instagram
Instagram Live
For Instagram Live you will see:
Accounts Reached
Followers and Non-Followers
Comments
Shares
These metrics are also included in the Account Insights overview so that creators and companies get a more complete picture of how their reels and live videos affect the performance of their Instagram account over time. The "Reach" area is now divided into followers and non-followers.
Foto © Instagram
With the new insights, companies and creators now have data available that give them a better understanding of what is popular, where there is room for improvement, … which in turn enables approaches to optimize their content strategy.
The quote from Instagram
"We understand that Insights are a critical resource for creators and businesses looking to grow their audience and engage their followers. We will be continually updating the Insights experience throughout 2021 and beyond to better meet the needs of creators and businesses." (Source: Instagram)
clearly shows how important Instagram is to these formats for the future and companies should include these content formats when considering their content strategy.
Do you need support with your online presence?
Get in touch with us, we will be happy to advise you.