At the end of April, Instagram published its first issue of the new digital magazine "Instagram Insider".
The magazine aims to highlight key content trends based on Instagram activity as well as influential creators on the platform.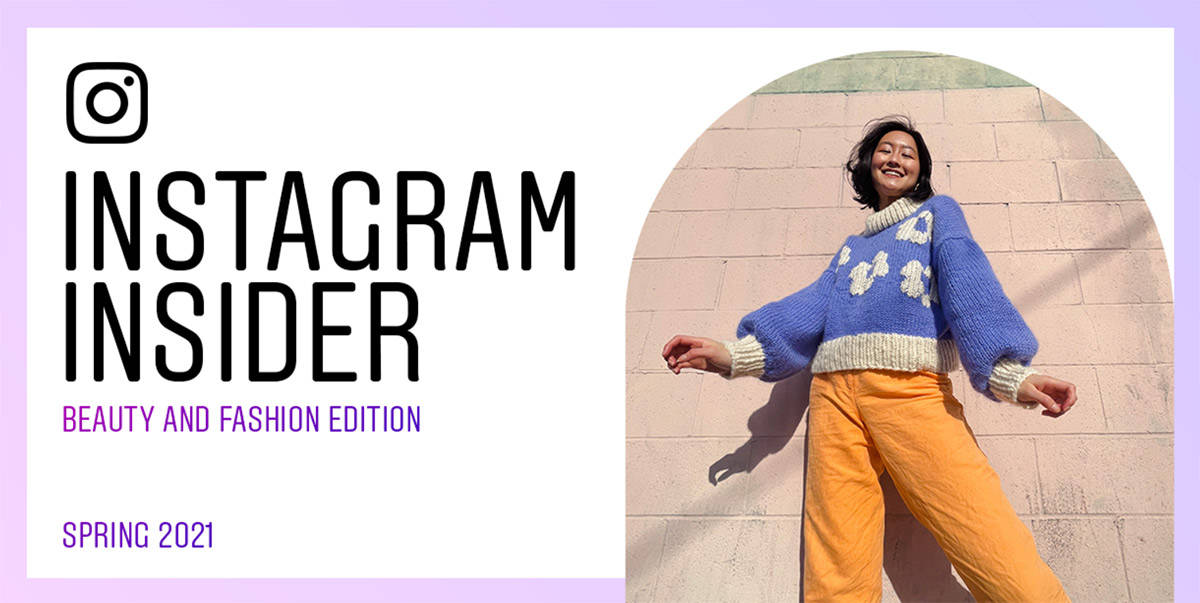 Photo © Instagram
"Welcome to the first ever issue of Instagram Insider! If you've ever spent an indulgent weekend afternoon (or, let's be real, an indulgent Monday afternoon or Thursday morning) scrolling through your feed, Explore or Shop tab, liking and saving posts… then this 'zine is for you! 'Instagram Insider' is about inspiration and discovery – not just of the trends (Crafty quilted fashion! Stick-on beauty products! Vintage streetwear!), but the people behind them."
The 9-page magazine – here as a PDF download – includes an overview of important, ascending trends with sample images and links to top developers that you can follow.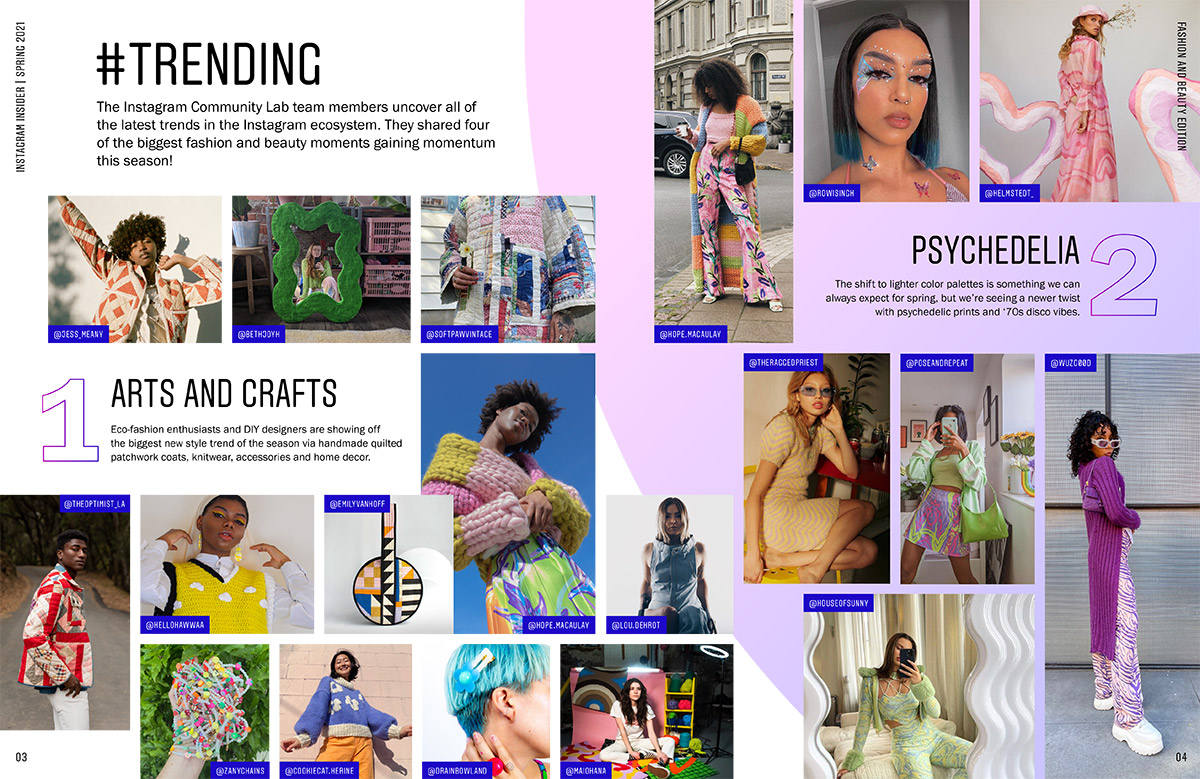 Photo © Instagram
It also contains short profiles of selected developers as well as new trending tips.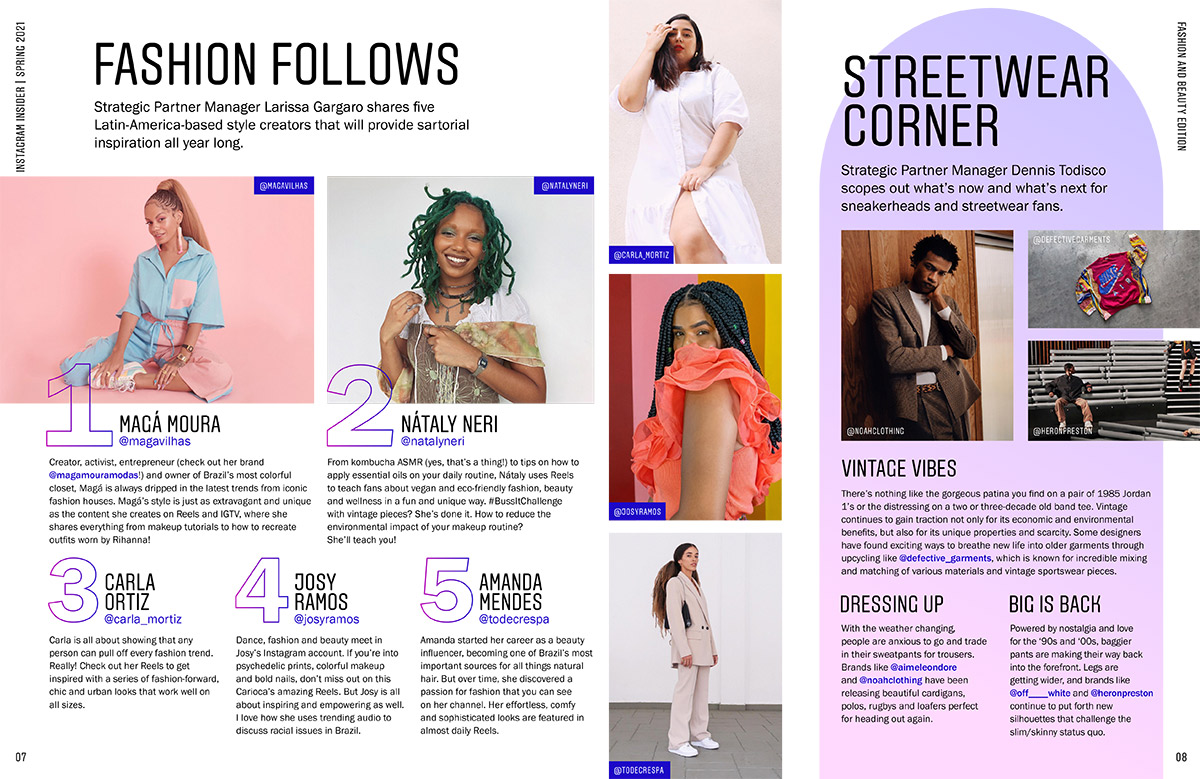 Photo © Instagram
In the last section of the magazine, Instagram answers some important and frequently asked questions about the platform: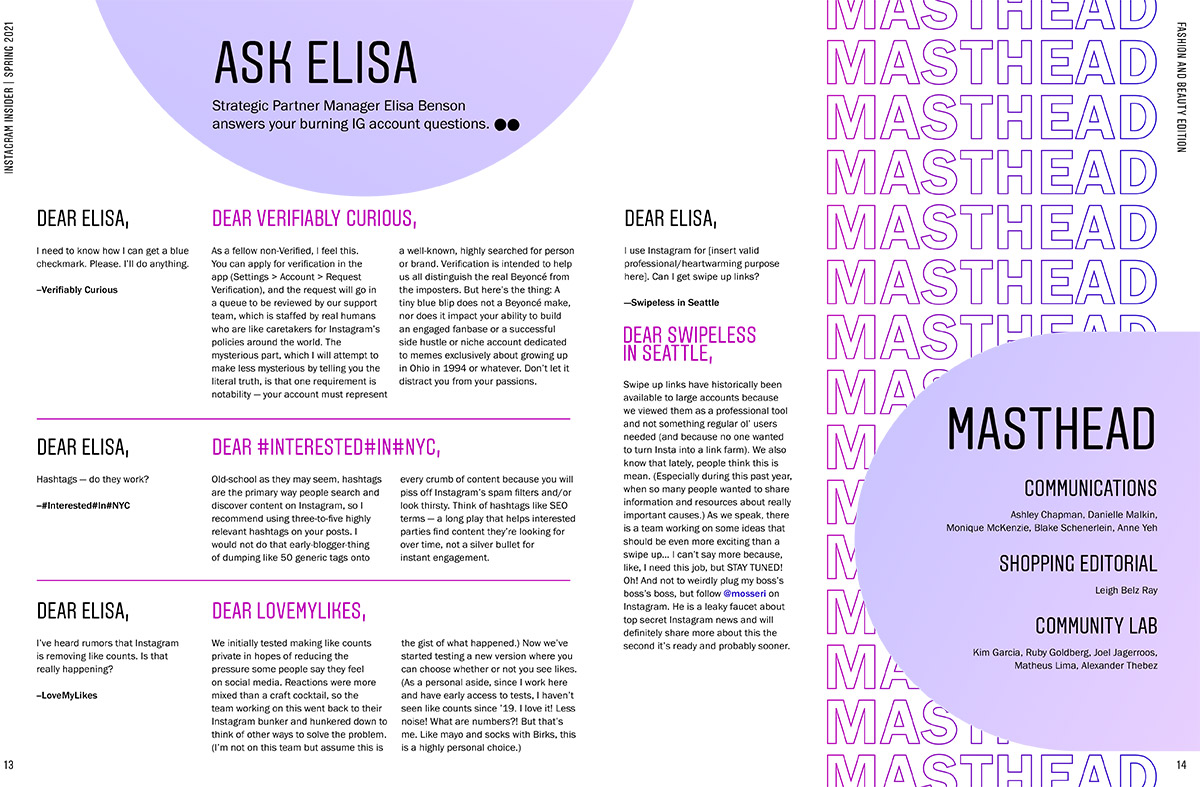 Photo © Instagram
Essentially, the magazine is aimed at Instagram users and those who know what to buy from Instagram trends. But it also offers a lot of food for thought for marketing and advertisers, because on this basis new perspectives can possibly be found in order to design their own Instagram strategies.
Do you need support with your social media marketing?
Get in contact with us, we will be happy to advise you.