We are delighted to welcome you to our team and look forward to working with you on many exciting projects.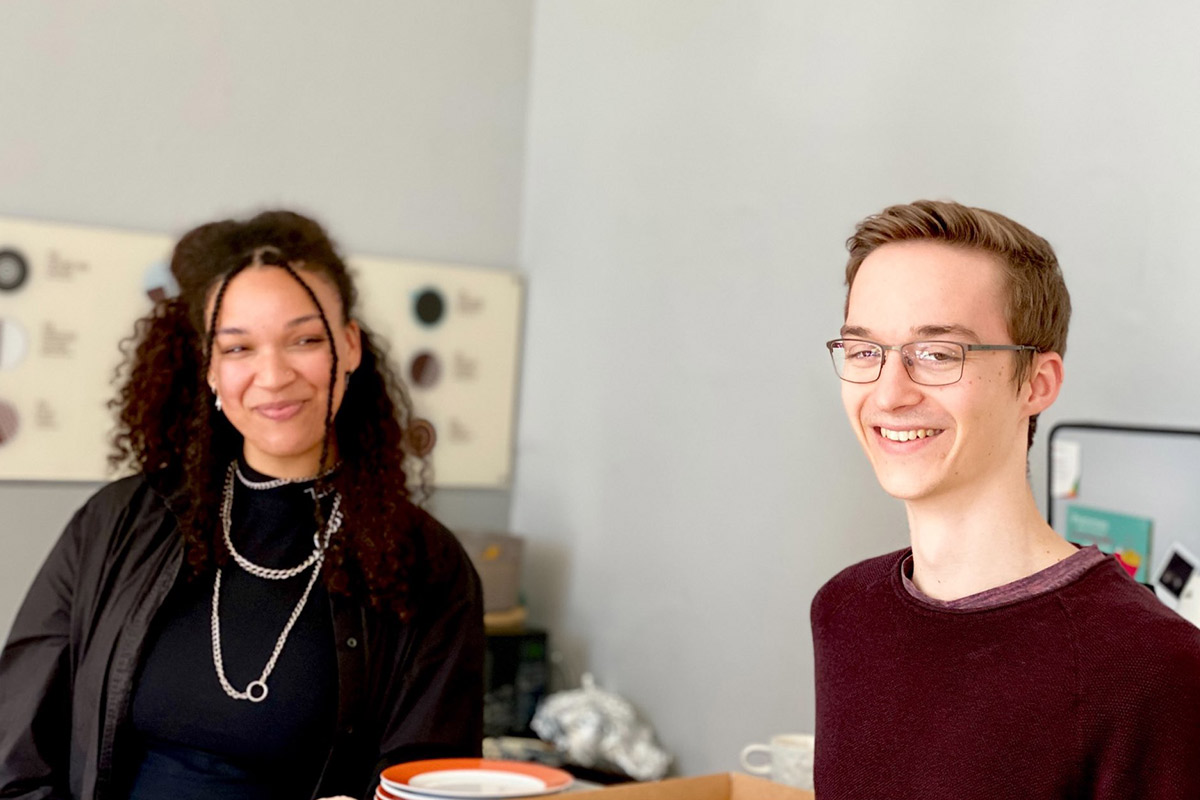 Jennifer (short: Jenni)
is a graphic and fashion designer
& now part of our graphic team
Before iService, Jenni completed her education as a graphic and communication designer at the Graphische in Vienna and a fashion design apprenticeship in Berlin, as well as working as a graphic designer and in the textile industry. Her birthplace and personal feel-good city is Vienna, and her roots are in Austria and Nigeria.
In addition to her work as a graphic designer, Jenni also uses the time to build up her fashion brand, with which she mostly upcycles old garments. In this way, she also turns her second passion – besides graphic design – into a profession.
Her interests are besides design and fashion, 3D, fitness, documentaries, movies and series, which range from true crime to reality trash TV to psychological thrillers. If there is still time left, Jenni likes to fill it with podcasts on similar topics and music (mainly hip-hop & rap).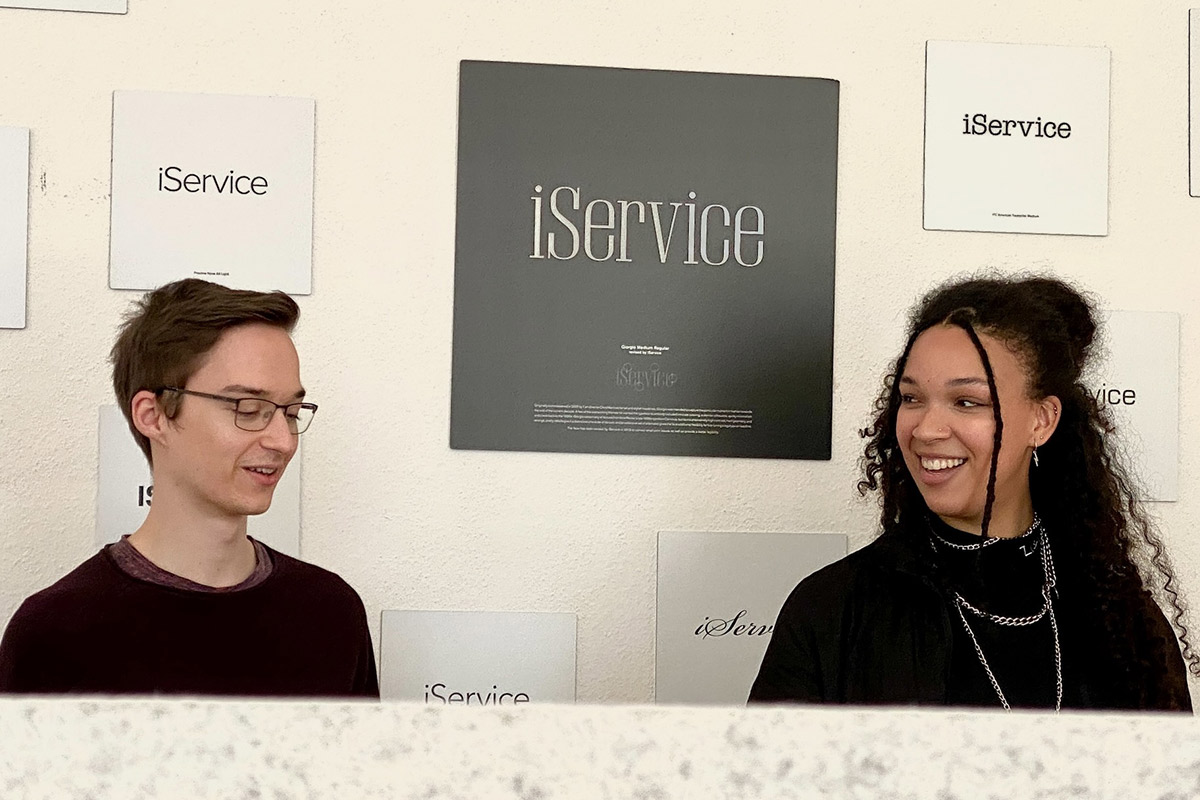 Lukas
is a student for media technology in the 6th semester at the FH St. Pölten
& now part of our web development team
During his studies Lukas discovered his passion for web development. He loves programming websites and web applications. This also led him to iService, where we were able to inspire Lukas as a permanent team member after an internship of several months.
Lukas is always ready for the implementation of a good idea. With this attitude, he has also been able to gain quite a bit of experience in app development.
If there is still some free time left besides his studies and work, Lukas likes to spend it playing handball and volunteering as a paramedic for the Red Cross.