With the in-house development dataAvail we operated a filemanagement & filesharing solution that enables the exchange of files of all kinds via a web interface.
In 2017 we won the tender for the Wiener Linien to set up a data exchange server for the mega construction site Linienkreuz U2 / U5 with dataAvail. In a highly developed multi-user area, all communication and all plan data will be made absolutely correct in the exact version.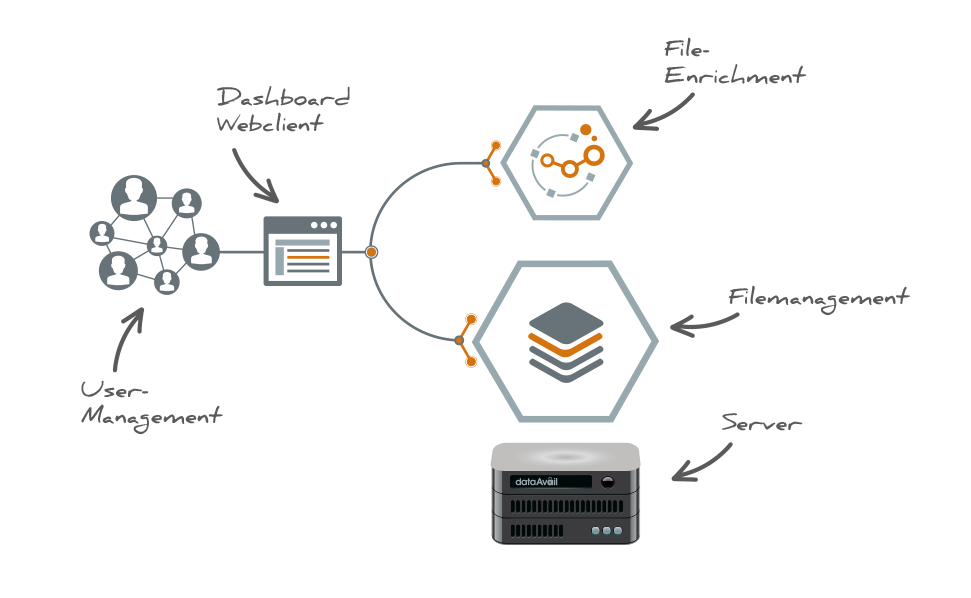 POWERFUL like FTP
The basis of dataAvail is a powerful and reliable file storage, which is independent of the administrative level in a secured area.
ENTERPRISE FEATURES
dataAvail offers extensive possibilities to enrich every single file with information. For example the most flexible file versioning, which is currently available on the market.
SIMPLE LIKE AN APP
The handling of dataAvail is simple and user friendly. The initial training costs for the system are minimal.
DATA SOVEREIGNTY
dataAvail is the long-sought alternative to self-developed workflow structures, which are often more expensive than necessary in maintenance and preservation.