Google has announced that it will change its ranking factors in 2021. With "Page Experience" the UX (User Experience) is now even more significant.
Page Experience

Page Experience = Core Web Vitals + UX Signals
Core Web Vitals
At the beginning of May, Google introduced the "Core Web Vitals" – new metrics for measuring the speed and user experience (UX) of websites.
According to Google, these metrics are a series of real, user-centered metrics that quantify key aspects of the UX because every single core web vital looks at a specific part of the page experience. In their entirety, they help Google to understand what a website feels like.
Google has set three specific priorities for 2021:
Loading time
Interactivity from pages
Stability and quality of visuals
UX Signals
To evaluate the overall experience of a website, Google combines the Web Vitals with the existing ranking factors and user experience signals
Mobile friendliness
Safe browsing
HTTPS security
No intrusive interstitials (e.g. pop-ups)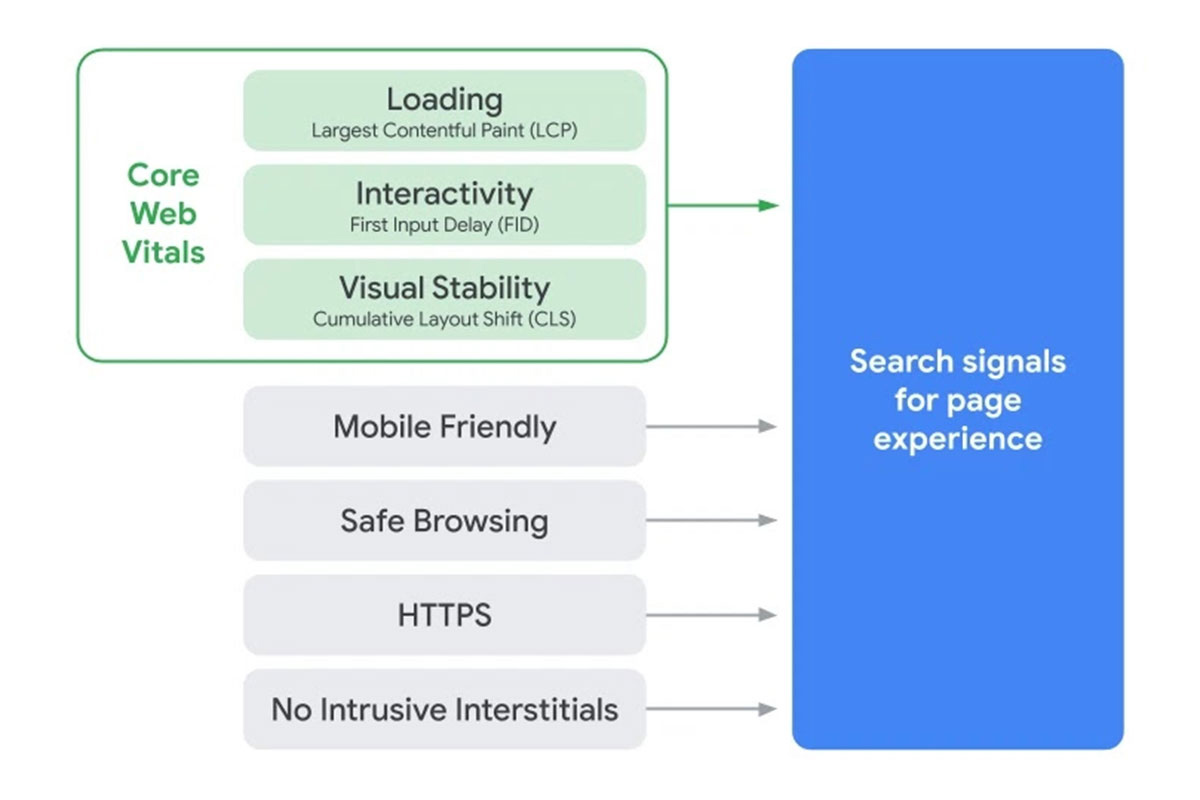 Page Experience
From 2021, the page experience should flow into the Google algorithm to determine the placement of the search results.
This new ranking factor brings Google closer to its goal of showing the most user-friendly websites at the top of its ranking. So if Google recognizes that a website offers a high-quality user experience due to the page experience, the website will also be listed higher in Google search.
How can you improve your page experience?
Improving the Page Experience is a comprehensive project and requires know-how. However, since the changes will not take effect until 2021 via Google Core Updates, you can already take now the opportunity to improve your website in terms of page experience.
Our SEOs will be happy to support you in the realization and also in the ongoing analysis and evaluation – starting with content and link quality to optimal user experience and technical functionality to mobile usability – of your website.