Applying cold temperature
corrections.
We are required to apply appropriate corrections to altitudes
when temperatures are below ISA, so that the required clearance
above terrain and obstacles are achieved.
SubStandard lets you do just that. For free.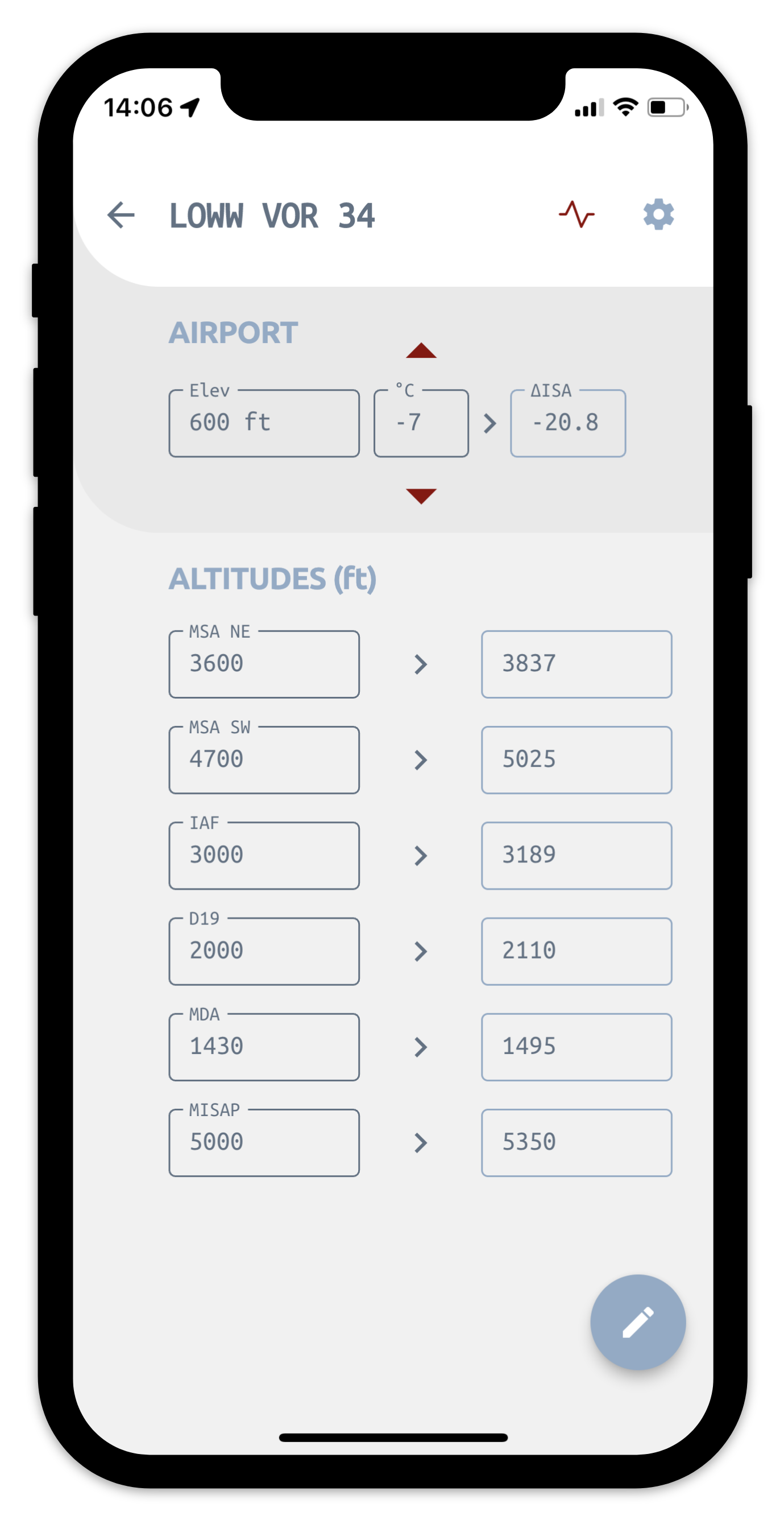 Everything you need, and
accurate.
Being pilots ourselves, we built this his easy-to-use app to make cold temperature corrections, implementing the accurate formula as stipulated in the IACO standards.
Our calculations are reliable and replicable.
Preparation is
everything.
SubStandard lets you store sets of altitudes and
approaches for quick access in flight or at the sim.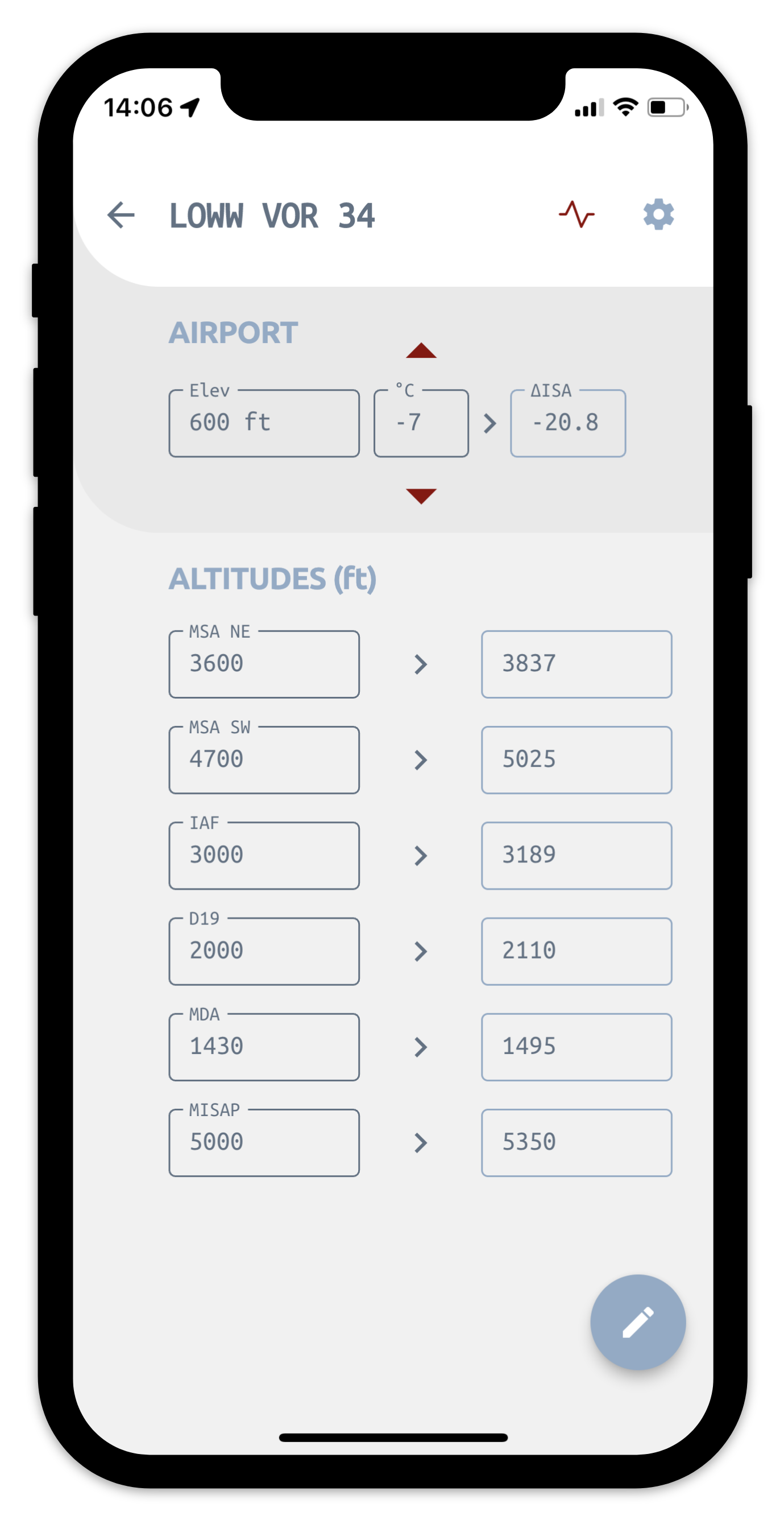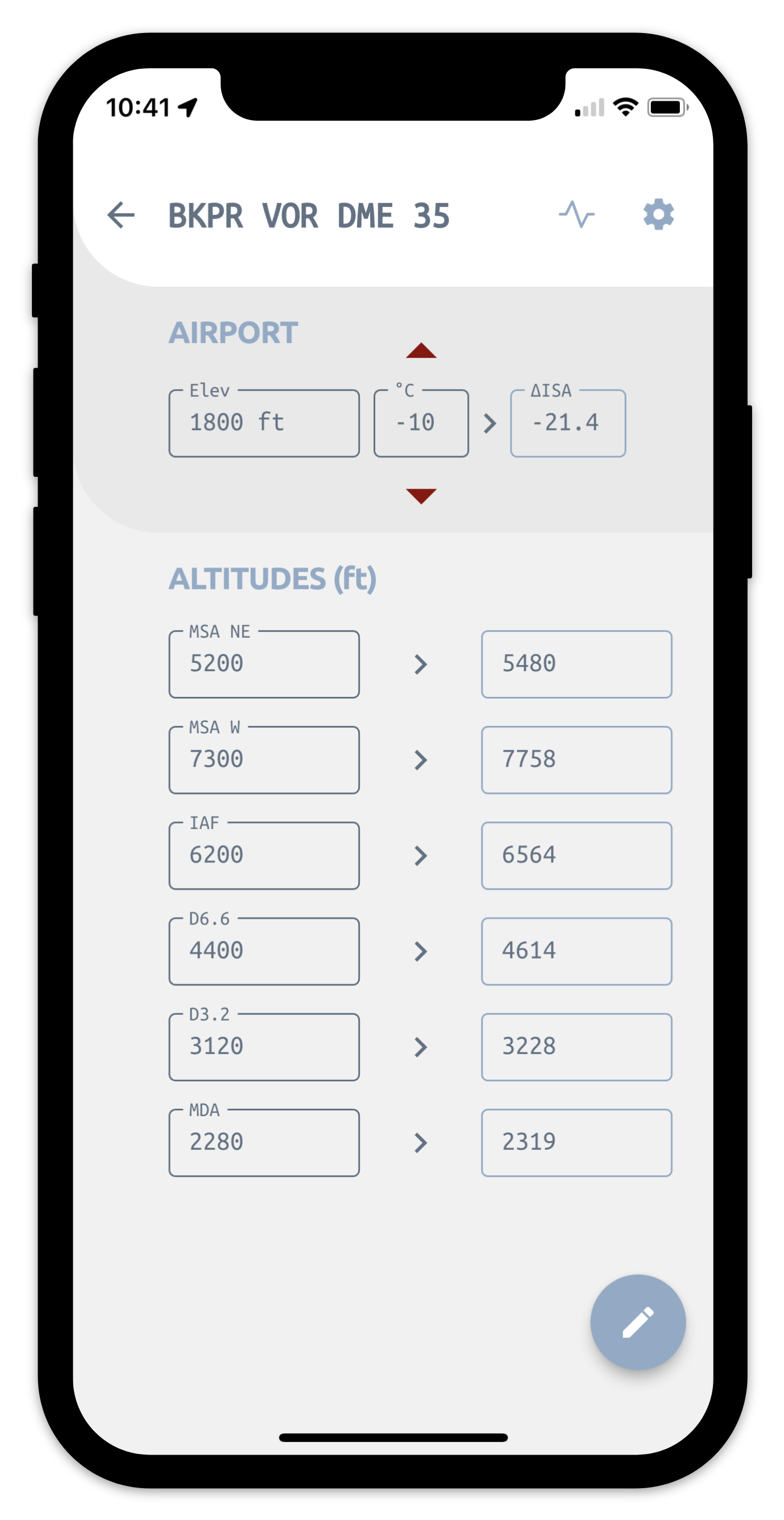 Ambient to ambient light
conditions.
SubStandard features a beautiful dark mode, whether you need it in the cockpit or simply have a dark soul.
We implemented a keep screen alive feature to be as distraction-free as possible.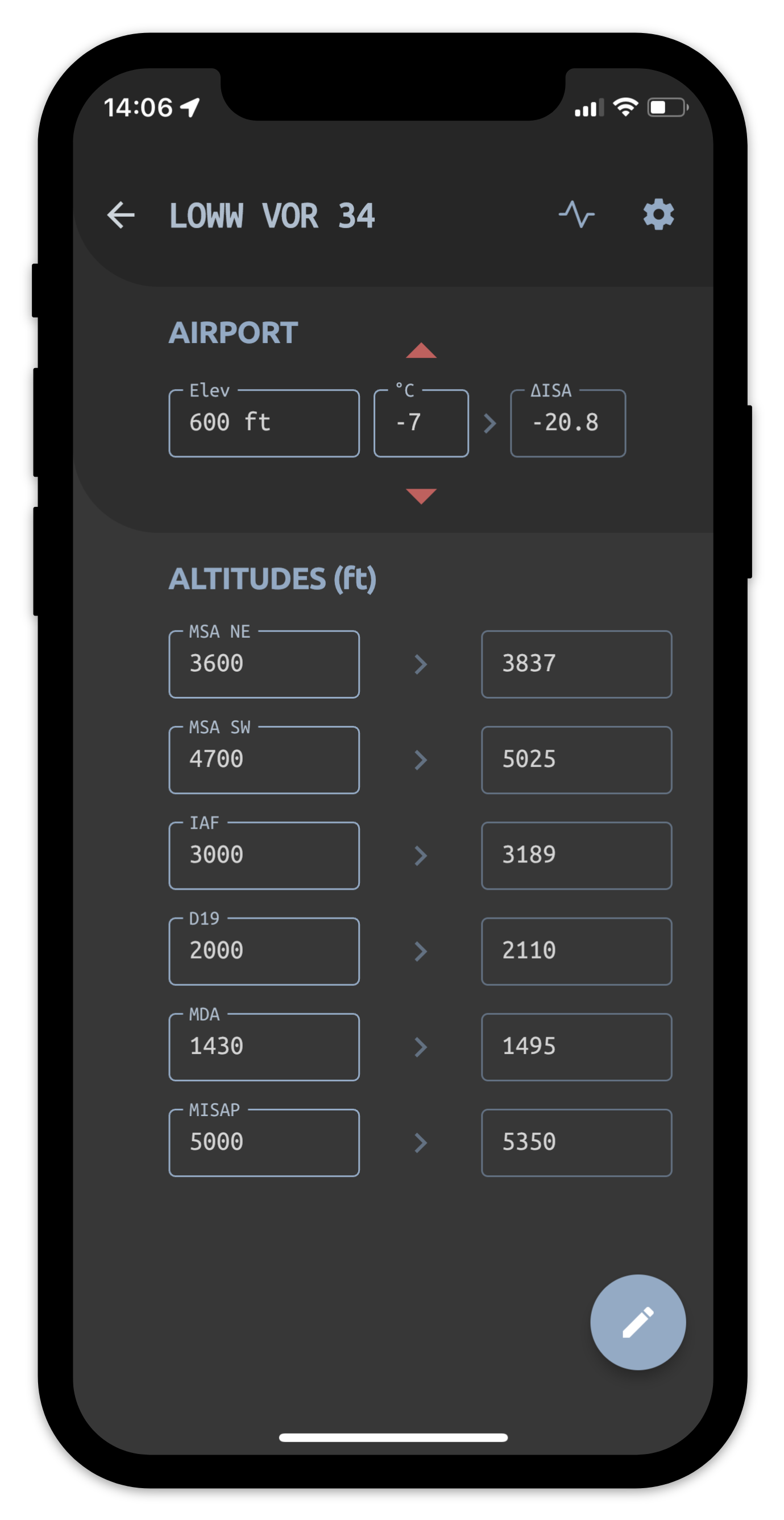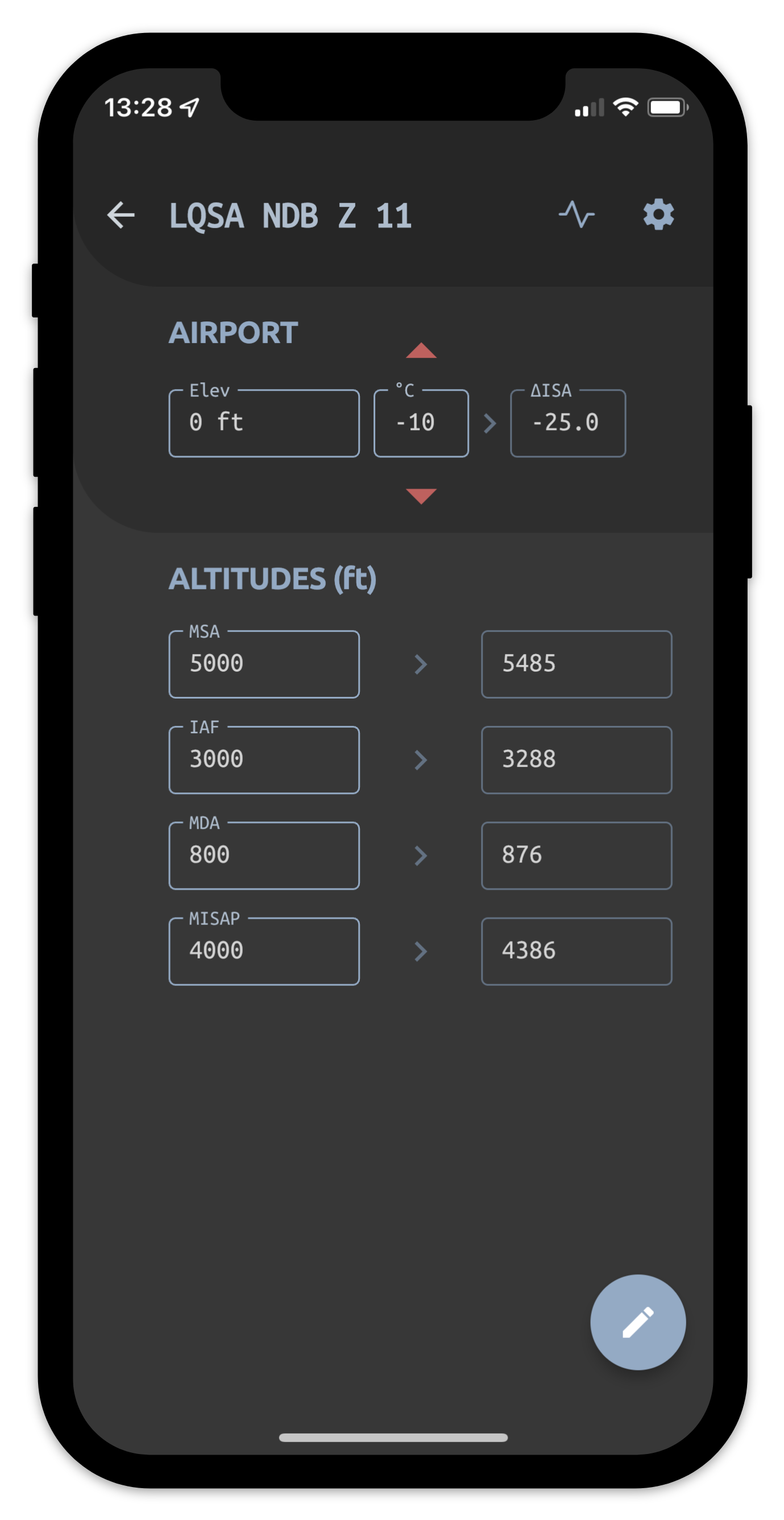 Hang on, there's more
more.
Substandard is not our only aviation tool.
Have a look.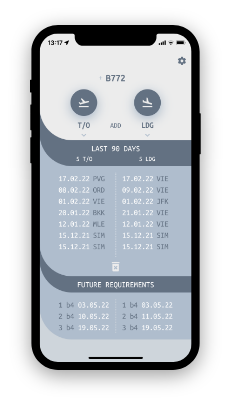 Managing your
regency
requirements.
One of the EASA/FAA recency requirements to legally operate an aircraft in commercial air transport or carrying passengers is
to have performed 3 takeoffs and 3 landings in the preceding
90 days on that aircraft type.
3in90 lets you track just that. For free.
SubStandard
Copyright © 2022 All Rights Reserved